1. Create a new API key
To create the key, go to bitfinex.com/api. During creation, select only the permissions you want your mobile app to have. For example you could give the key "read" permission for orders but not "write" permission for orders. This would allow your app to view orders, but not place new ones.
Important: the Orders permission in Read mode is required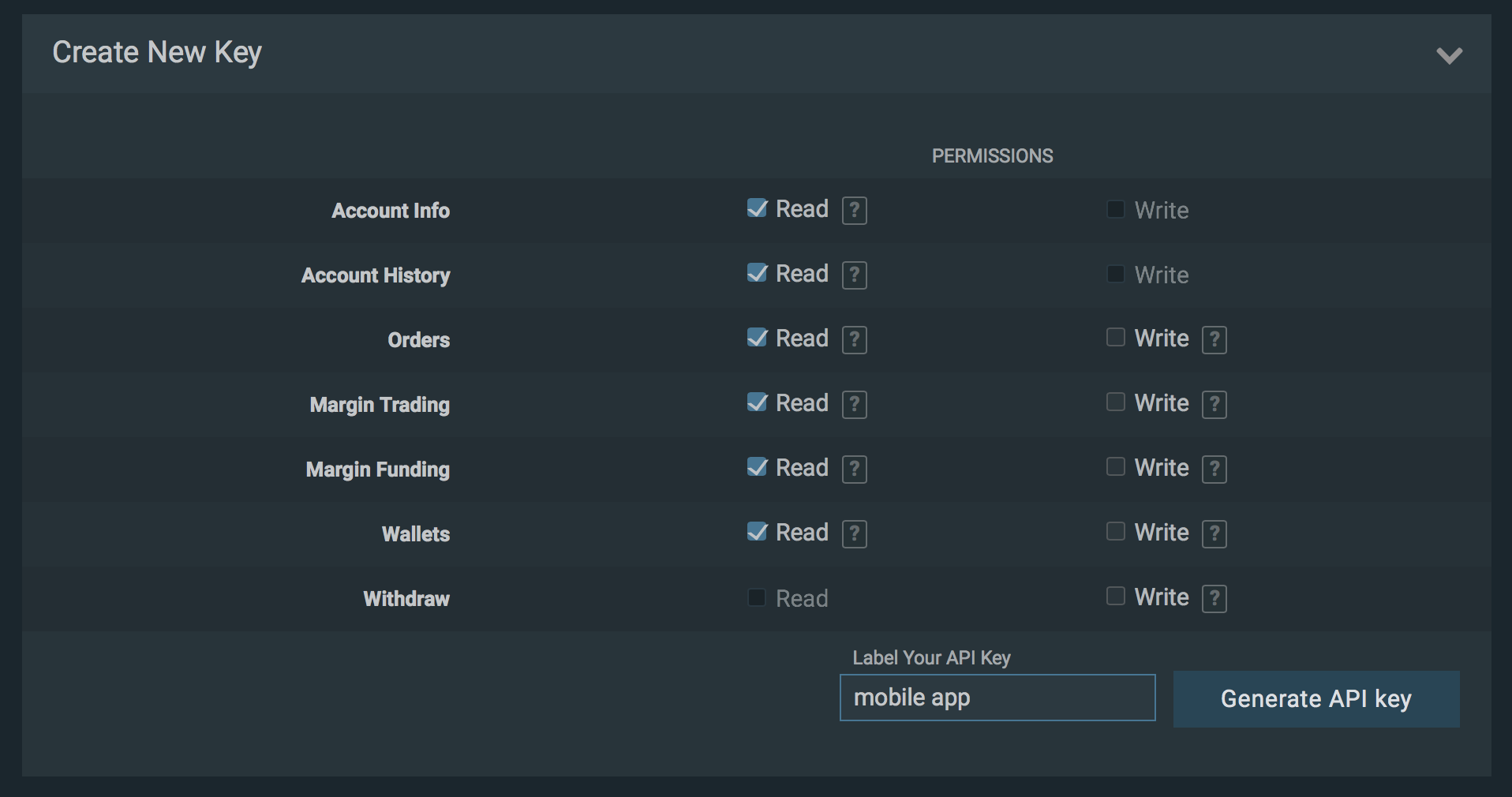 2. Scan the QR Code
When the API key from step 1 has been created, a QR Code will be shown in your browser (only once). Now, using your app and your phone's camera you can scan this QR Code to import the API key.
3. Create a PIN or a Passcode
Set a PIN (4 numbers) of your choice, or create a Passcode (at least 8 characters), then click the "Login" button.
After this initial setup, logging into the mobile app is performed via the access code you chose (the PIN or the Passcode).
Troubleshooting
"An error occurred. Please try again"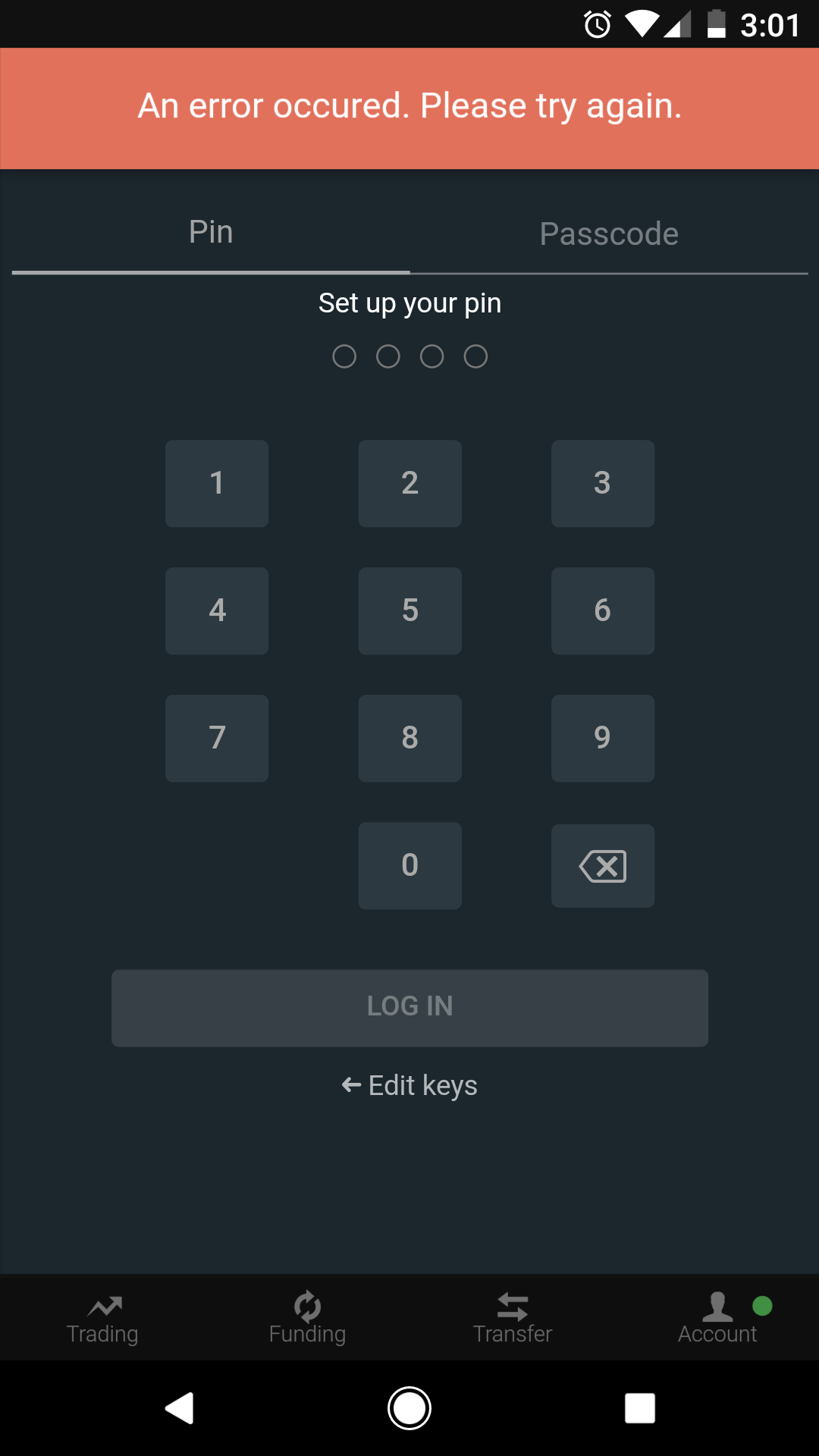 Most common causes are:
Internet connection: if it is unstable or unavailable the app will return the error above, please try using both a wifi connection and your mobile data to see if it makes the difference
API Key permissions: the "Orders" permission in "Read" mode is required
Wrong API key: if you have imported the API key using the QR Code this shouldn't be your case, but if you have inserted them manually a typo error could have occurred. Try to insert it again.