To comply with Money Service Operator regulations, we are not allowed to delete customer data for six years. If you wish to close your Bitfinex account however, you can choose to deactivate it. Once you choose to deactivate your Bitfinex account, your account will be irreversibly frozen and all your data will be deleted automatically, after a period of 6 years.
Once you deactivate your account, you will lose access to all that your account entails - this includes balance histories, trading logs, and any other account history.
Deactivating your account is permanent and irreversible - Bitfinex customer support will not be able to reactivate your account, even if we wanted to. For this reason, make sure you are absolutely certain of your choice before proceeding. Before starting the deactivation process make sure all active orders, trading positions and funding offers have been cancelled and that all assets have been withdrawn from your account.
Deactivating Your Bitfinex Account
Step 1. Account Settings
1. Visit the Account Settings page from the menu in the top right corner of the Bitfinex platform.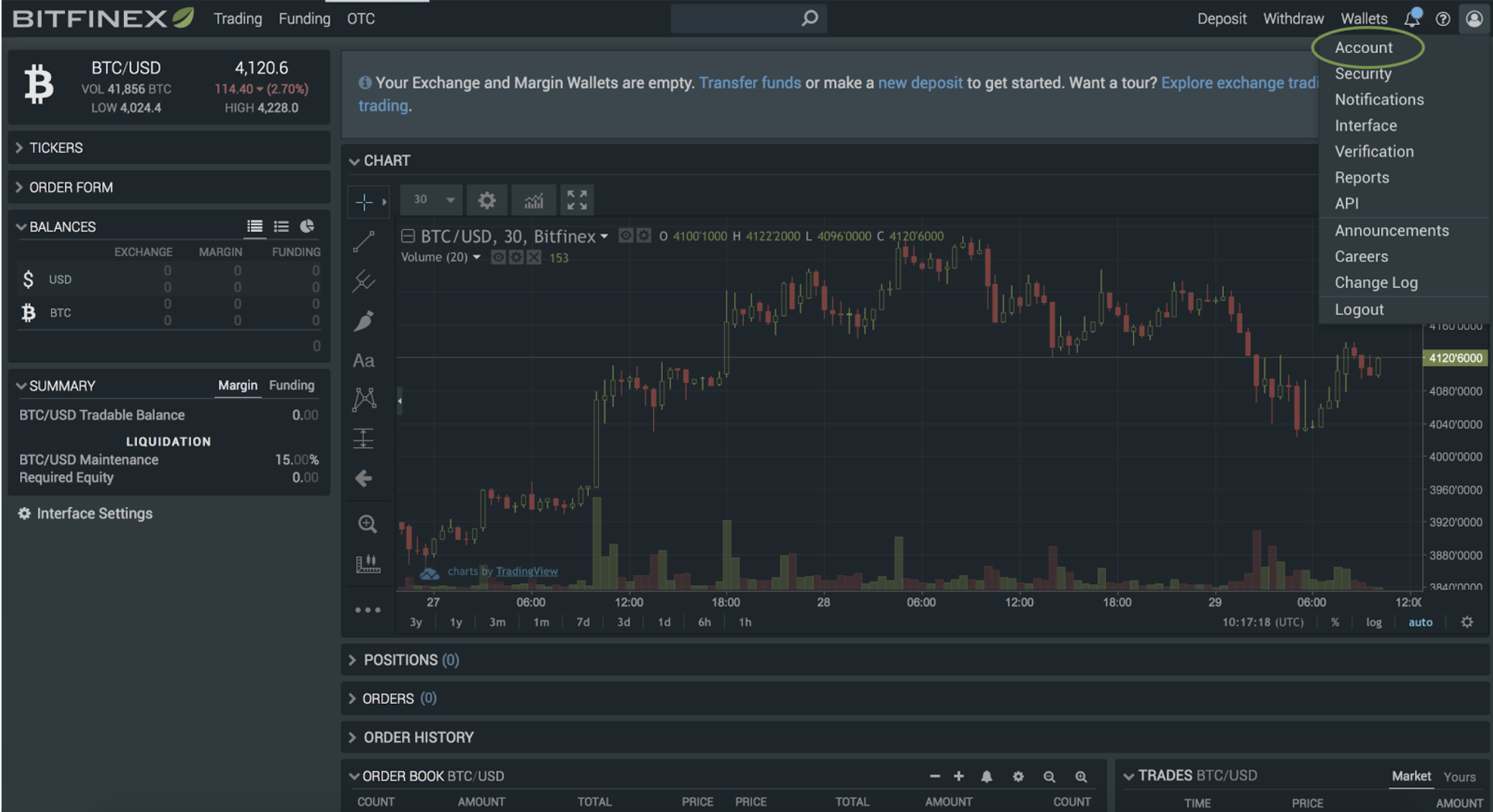 Step 2. Deactivate Account
Deactivate your Bitfinex account by changing your Account status.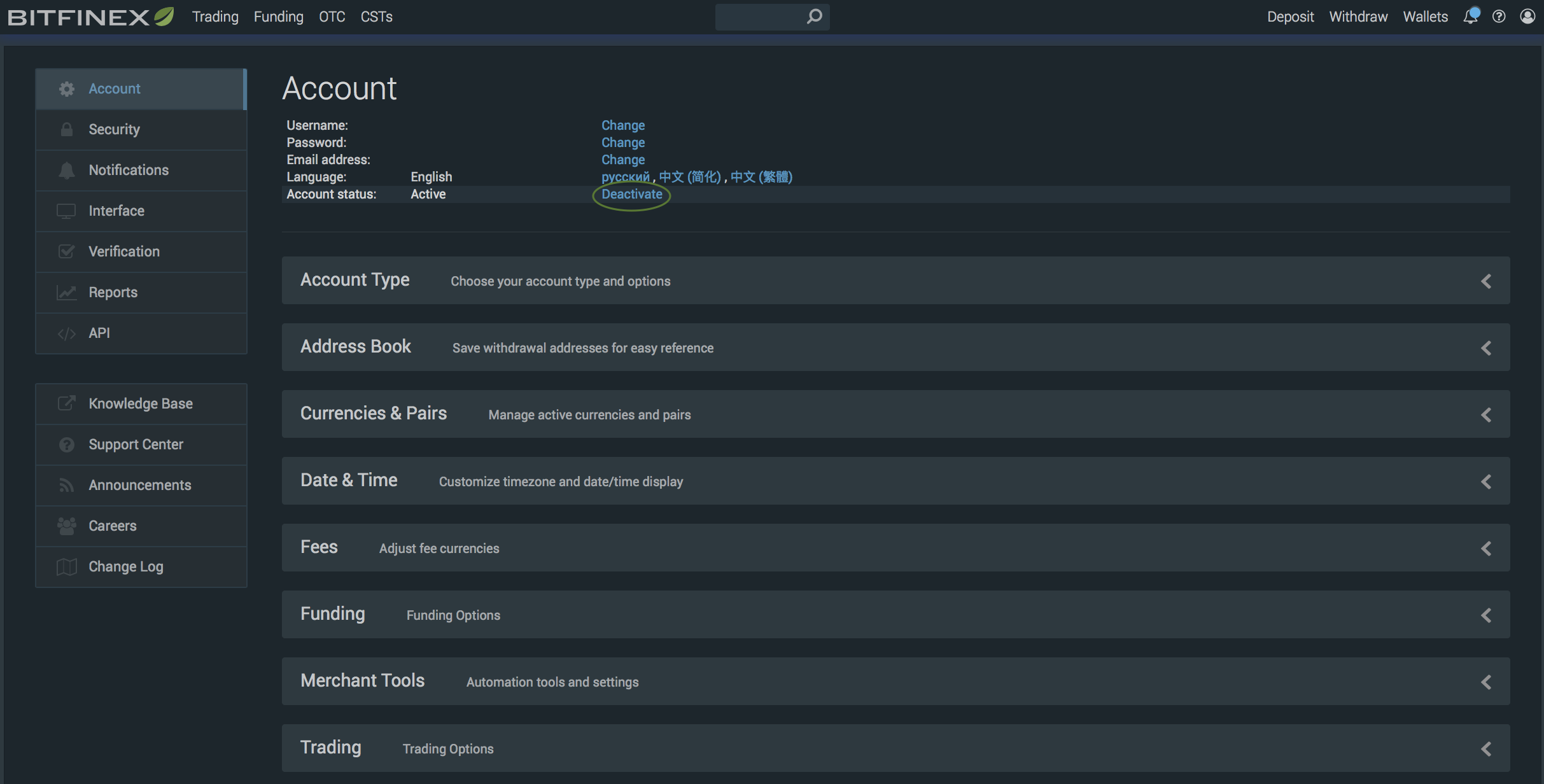 Step 3. Permanently Deactivate Account
Confirm your choice. If you choose to proceed, you will be sent a confirmation email and, upon confirmation, your account will be permanently deactivated.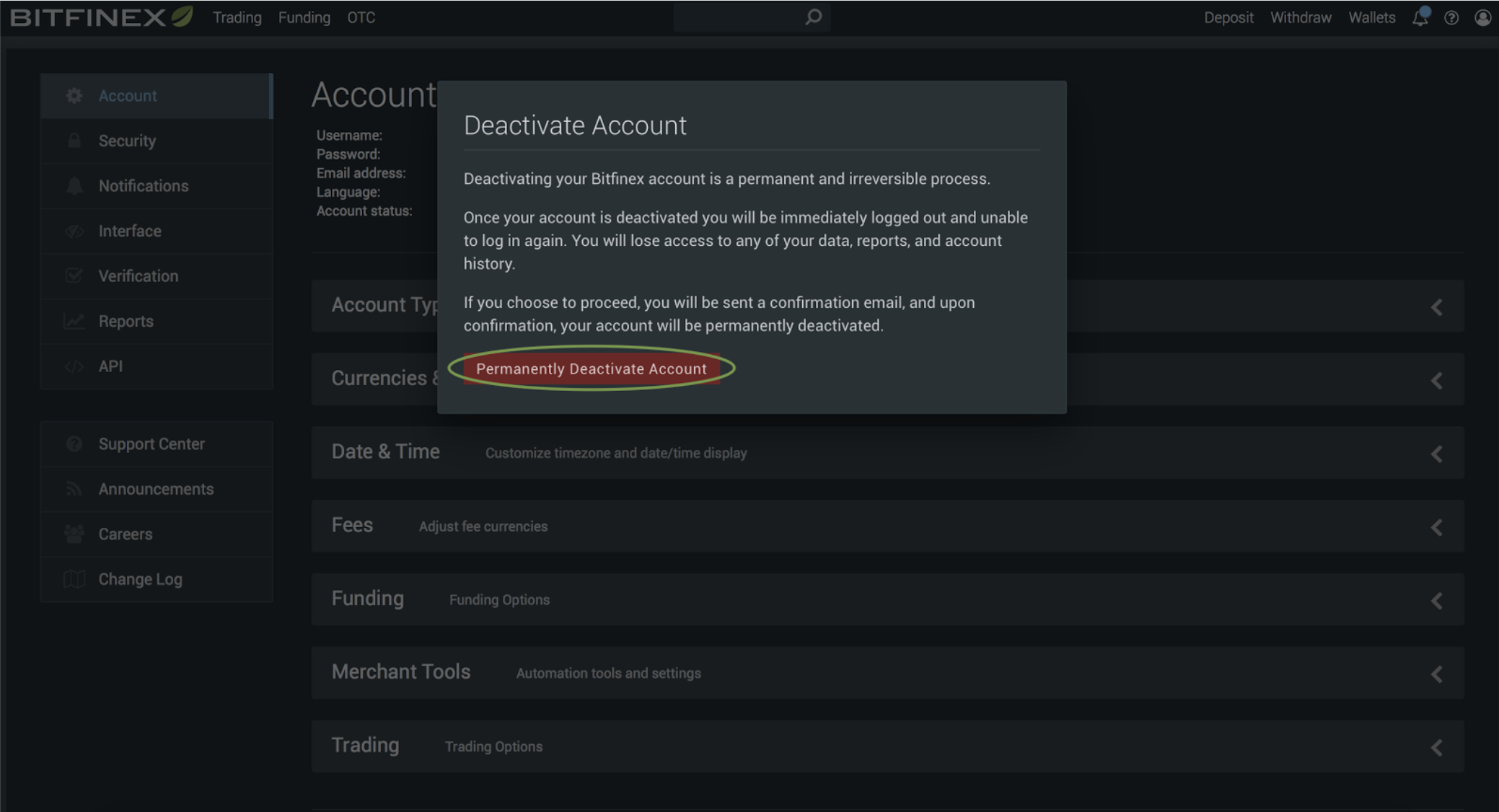 Step 4. Confirm Email
Deactivate your Bitfinex account by confirming the email. Once you confirm, you will be permanently and irreversibly logged out of your account.