As a preliminary comment, please note that account deactivation is permanent and irreversible: Bitfinex customer support will not be able to reactivate your account. Please ensure you have no active orders, trading positions and/or funding offers and that you have withdrawn all assets from your account before starting the deactivation process. By deactivating your account, you will also lose access to all information pertaining to your account - including balance histories, trading logs, and any other account history.
Please be aware, that under applicable law, we will still have a legitimate interest in retaining your data, for certain purposes, such as for audit, compliance, legal, and regulatory purposes. Where we need to retain your data for these reasons, we will minimize the information we retain to the extent necessary to fulfill those purposes.
Deactivating Your Bitfinex Account
Step 1. Account Settings
1. Visit the Account Settings page from the menu in the top right corner of the Bitfinex platform.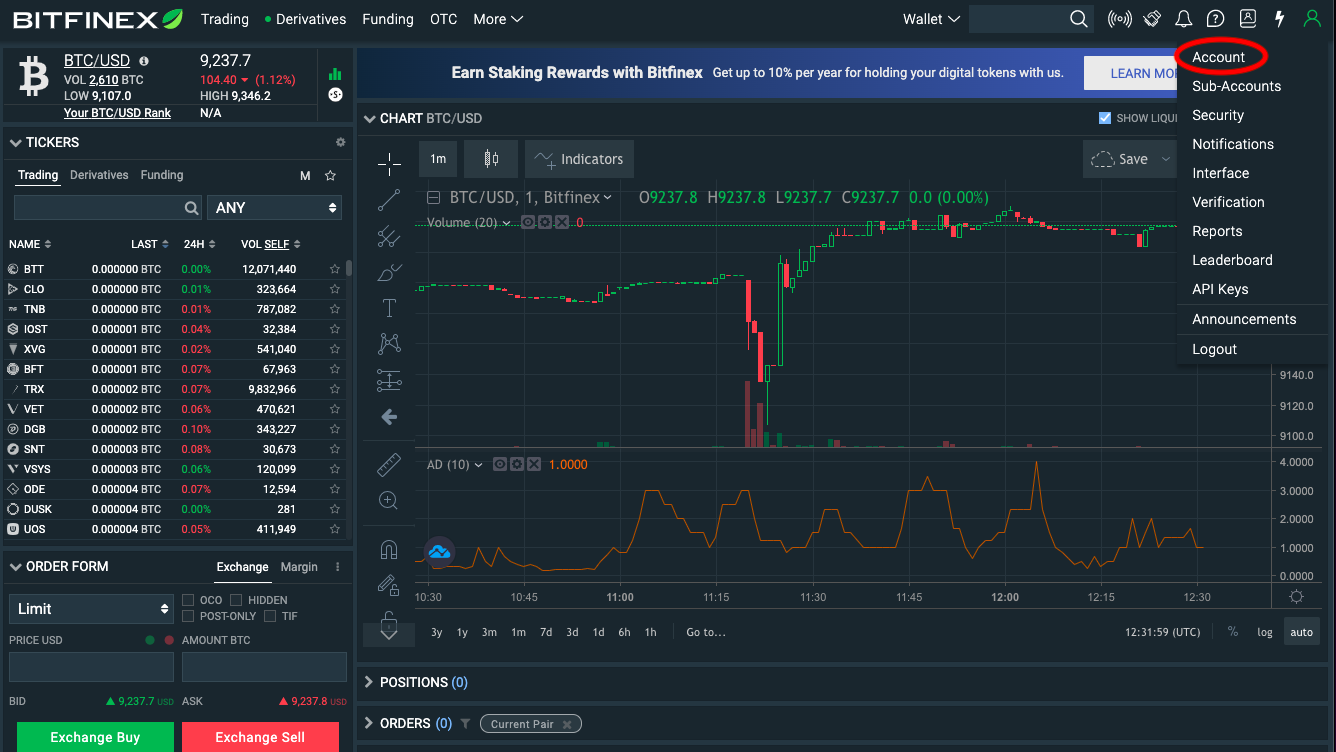 Step 2. Deactivate Account
Deactivate your Bitfinex account by changing your Account status.

Step 3. Permanently Deactivate Account
Confirm your choice. If you choose to proceed, you will be sent a confirmation email and, upon confirmation, your account will be permanently deactivated.

Step 4. Confirm Email
Deactivate your Bitfinex account by confirming the email. Once you confirm, you will be permanently and irreversibly logged out of your account.