Two Factor Authentication (2FA) is an important step in securing your Bitfinex account, and one that we stress for all of our users. 2FA works to add an additional element of security, a layer above just your password, and makes your private information/account increasingly difficult to compromise.
If you have 2FA enabled on your device, and are forced to switch it onto a new device, stress not - the process is simple and outlined below.
Step 1: Disable 2FA using your old phone
Access your Bitfinex account and navigate towards the Security section (top right corner). Expand the 2FA settings on your account and Disable it, as seen below.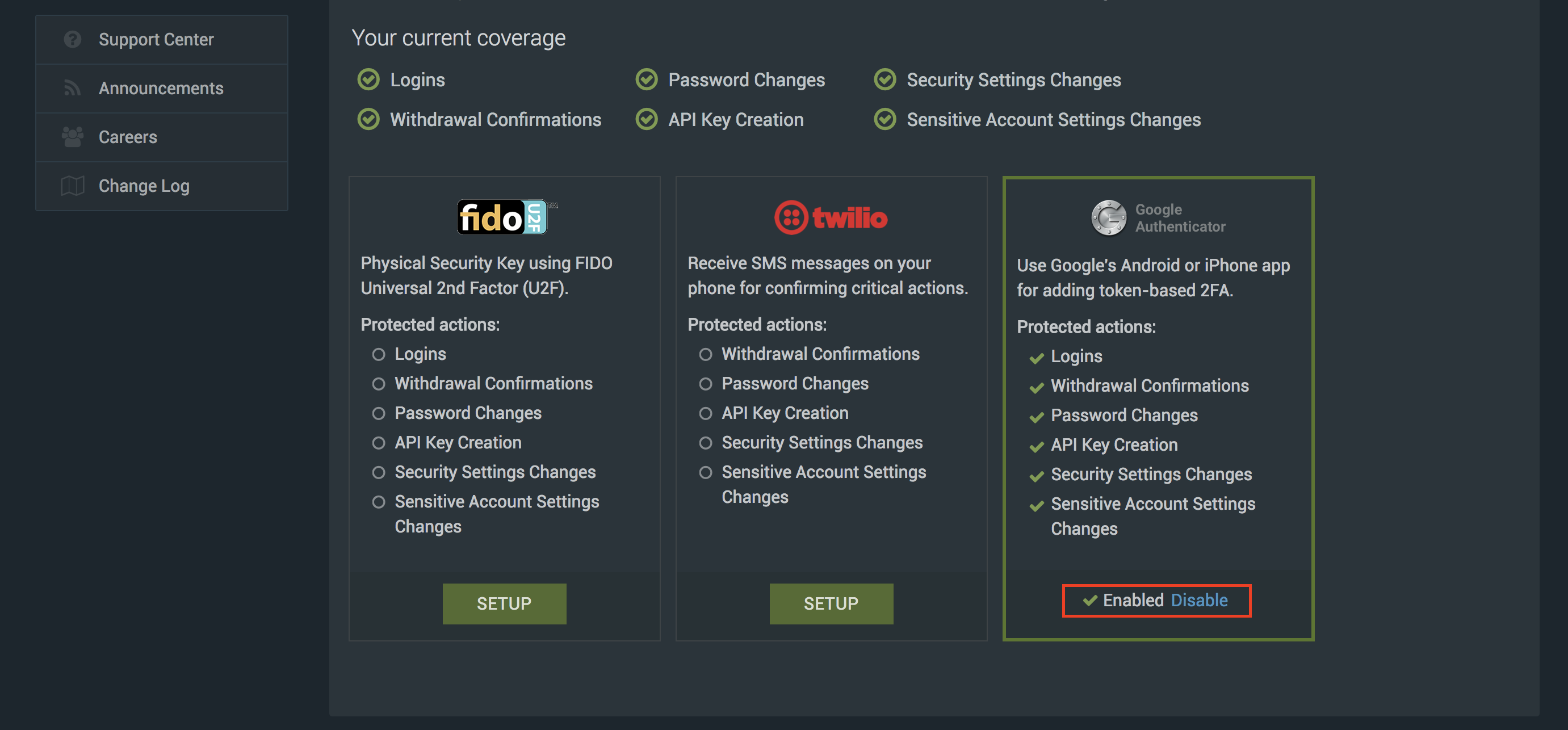 Step 2: Confirm disabling of 2FA via email
You will receive an email asking you to confirm your actions. No changes will be made to your account unless you confirm the email.   



Step 3: Enable 2FA on your new device
Using your new device, set up 2FA on your Bitfinex account as you normally would. A precise guide on how to go about doing this can be found here - https://support.bitfinex.com/hc/en-us/articles/115003340249-How-do-I-enable-Google-Authenticator-2FA-
Once again, your actions must be confirmed via email before they are implemented.
We strongly recommend that you go through the steps listed above in quick succession, minimising the amount of time that your account is without 2FA.
If you have lost access to your primary 2FA device, please contact support@bitfinex.com to have the issue fixed.