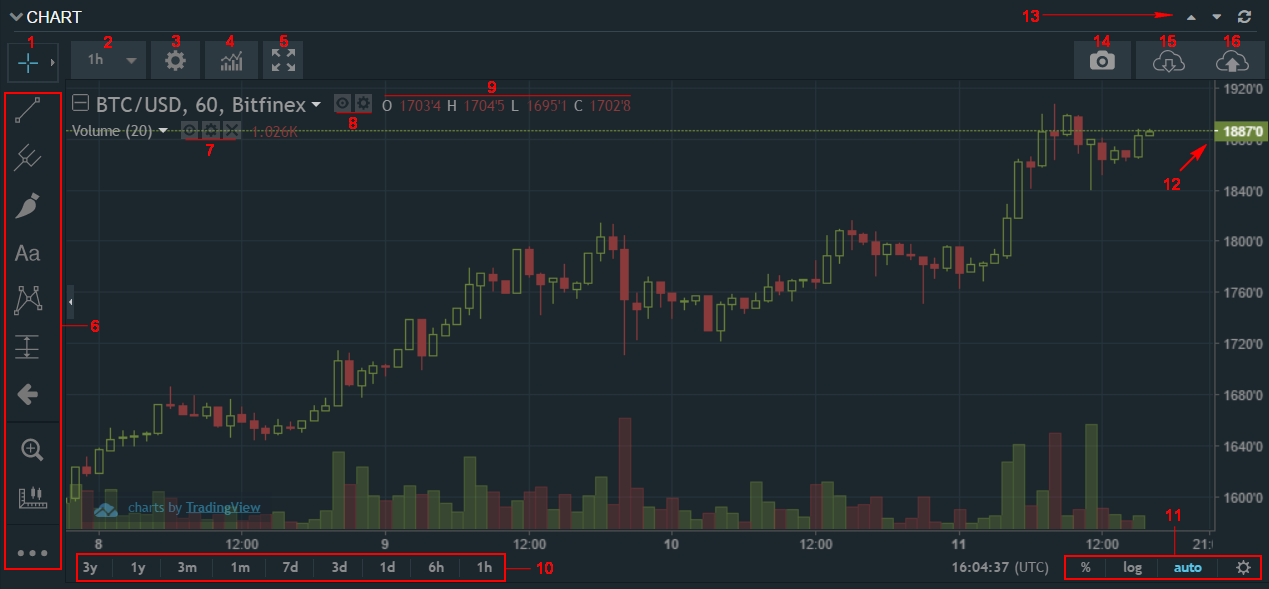 Cursor style options
Candle interval selection; e.g., 1h means each red/green candle represents 1 hour
Chart properties allowing color changes, scale parameters, and etc.
Opens a large database of additional chart indicators
Expand the chart to fill the screen
Quick access chart tools; each one is customizable by selecting its slideout arrow
Individual indicator properties; e.g., "Volume" bars indicator
Redundant Chart/Format properties (see #3)
Open (O), High (H), Low (L), and Close (C) price for selected candle
Chart window total timeframe
Change price axis to a percentage, logarithmic view, and manual/auto scaling
Current market price*
Decrease or Increase size height of the chart window, refresh chart
Screenshot the current chart window and link to the image
Load previously saved charts, indicators, drawings, and etc.
Save charts, indicators, drawings, and etc.
*Active positions, orders, and price alerts will also appear in a similar fashion (different colors) as the current market price line.