What is the Lightning Network
The Lightning Network adds a layer to Bitcoin's blockchain and enables users to create payment channels between any two parties on that extra layer.
Note: Bitfinex supports deposits of Bitcoin via the Lightning Network.
How to deposit Bitcoin via the Lightning Network at Bitfinex
To deposit Bitcoin via the Lightning Network, you will firstly need to generate an invoice.
1. To do it, log in to your Bitfinex account.
2. Then, go to the Wallet page and select Deposits.
3. Select Cryptocurrency and choose Bitcoin (Lightning Network) from the drop-down menu.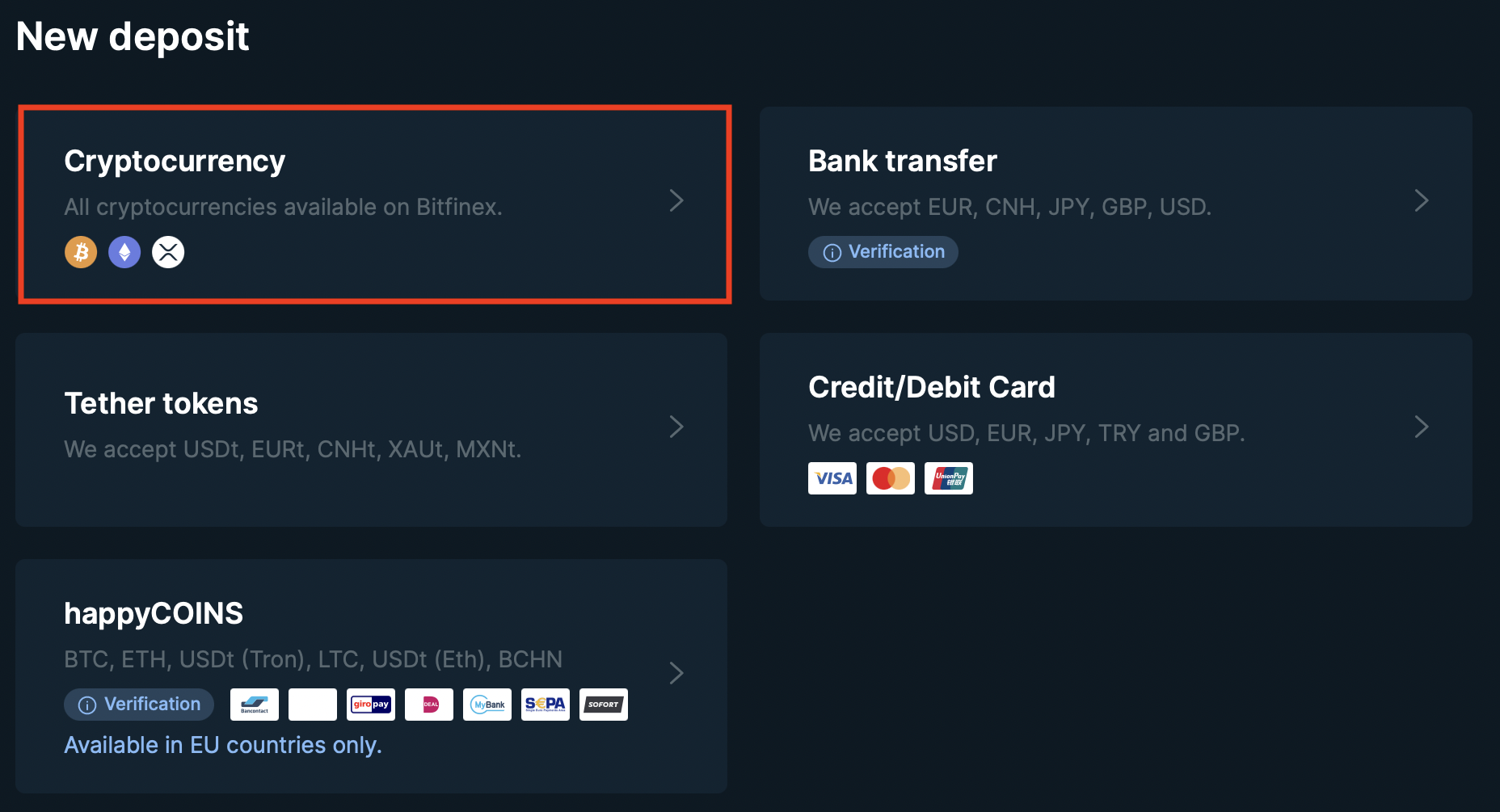 4. Click on Continue to proceed.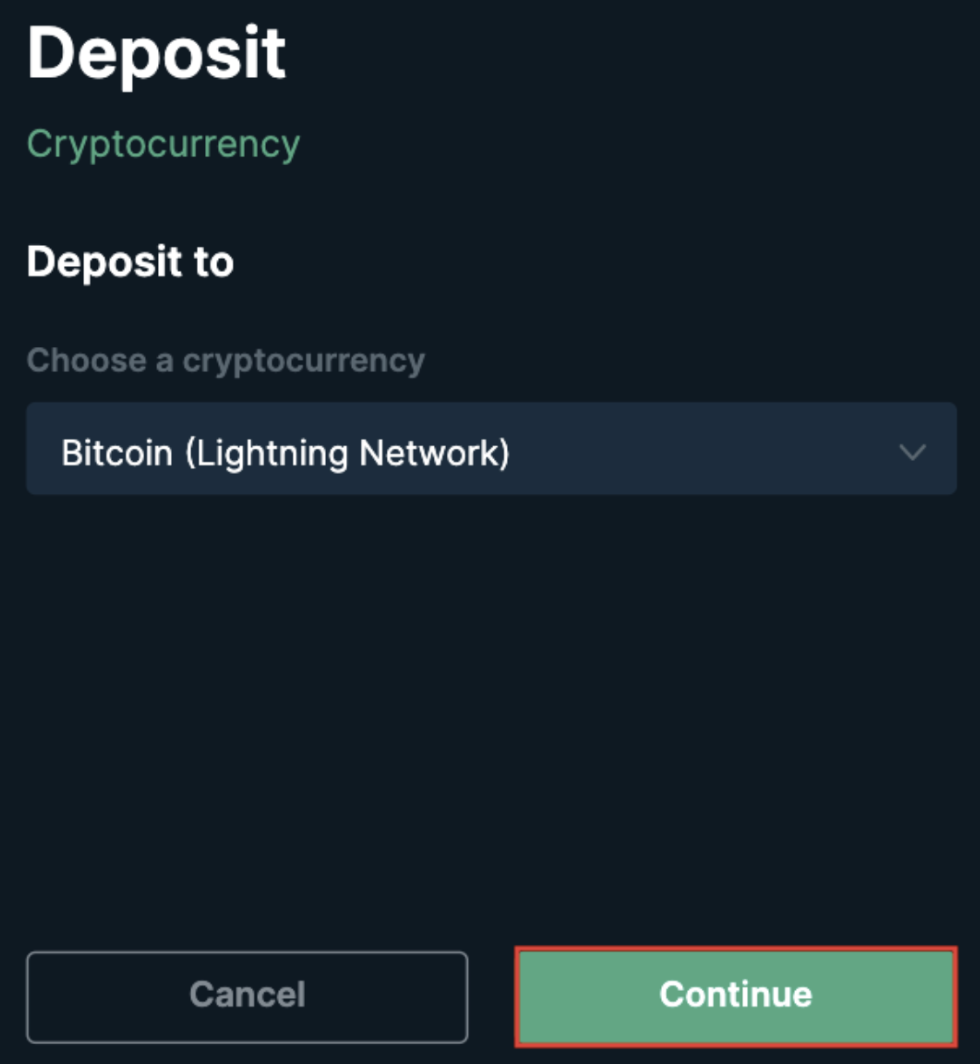 5. Enter the amount you wish to deposit; you can also use the measuring tool above to drag the figures.
Notes:
Invoice amount must be greater or equal to 0.000001BTC and smaller or equal to 5 BTC.
Lightning Network BTC deposits will automatically be deposited to your Exchange wallet on Bitfinex. You can always transfer the funds between your wallets at any time.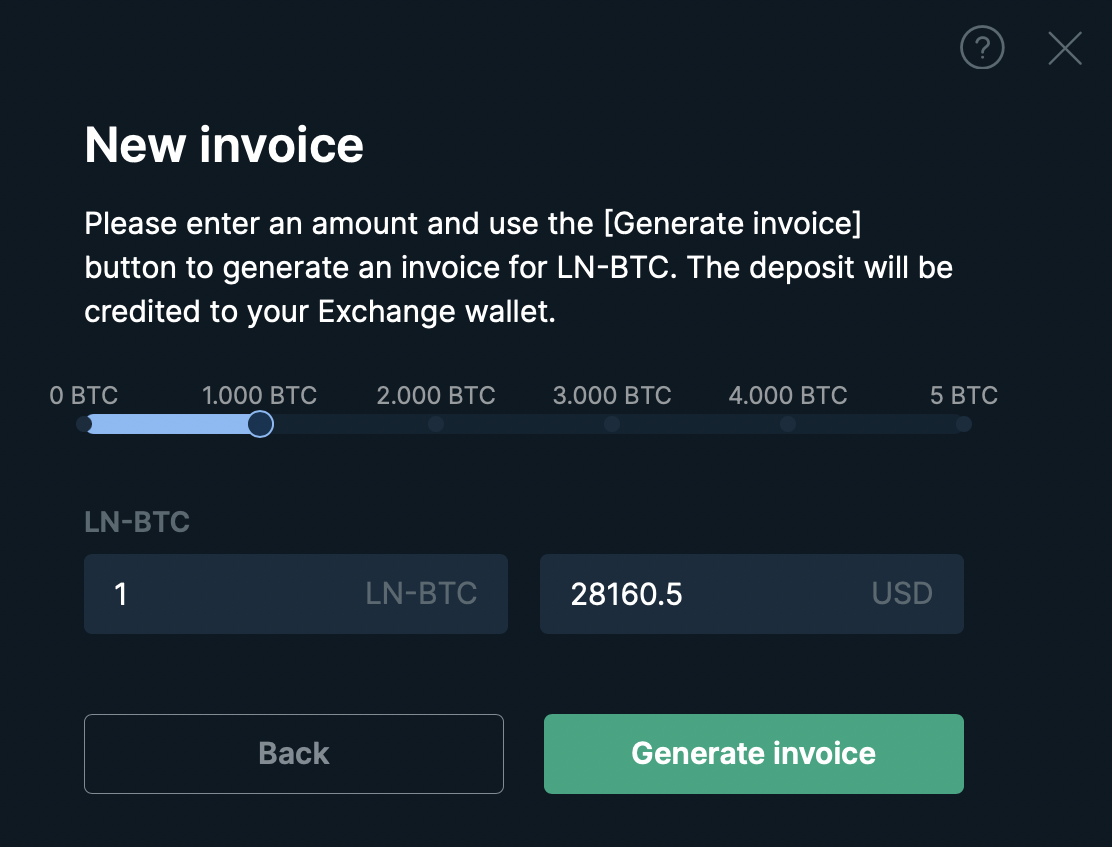 6. And finally, click the Generate Invoice button.
7. Well done! Now you have created an invoice, and you need only copy the displayed invoice using your Lightning Network wallet or scan the QR code to complete the transaction.
8. Once your deposit is detected (this might take 2-3 mins), you will see a "Deposit is complete" message pop-up, and your deposit will be visible on your Deposits page.
How to convert between LN-BTC and BTC
To withdraw Bitcoin using the Lightning Network, you will need to convert BTC to LN-BTC. This is a free process and is only used when making withdrawals from Bitfinex.
You can use Bitfinex's currency conversion tool that can be found on the Wallets page. This enables you to instantly convert BTC to LN-BTC and vice versa.
How to withdraw Bitcoin with the Lightning Network
To withdraw Lightning Network Bitcoin (LN-BTC), you will need to:
1. Generate an invoice in your receiving wallet.
2. Go to your Bitfinex withdrawal page and select Lightning Network.
3. Select the wallet that the funds will be taken from.
4. Paste the invoice into the corresponding Invoice field.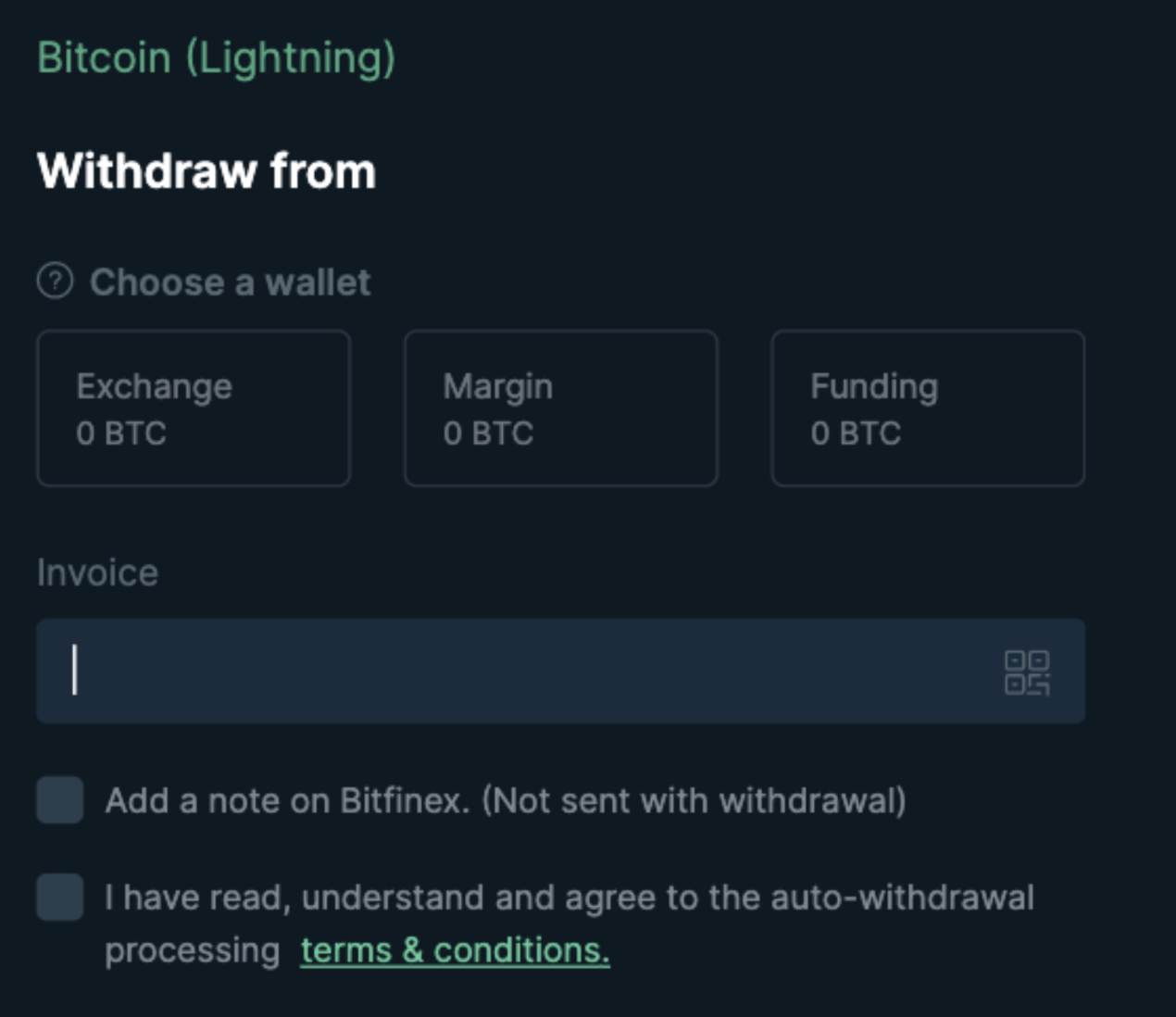 5. Click on Continue.
Note: Once the connection is established, your withdrawal will be sent.
If you have any questions, you can always contact Bitfinex Support for assistance.