This report provides a snapshot of the current holdings of your account's wallet. They're easy to find under Manage Account > Reports, or here.
Reports on the present state of your wallet can be downloaded as described below.
Select Export
All reports will be sent to your Bitfinex linked email and are downloaded in a CSV format. As seen on the image below: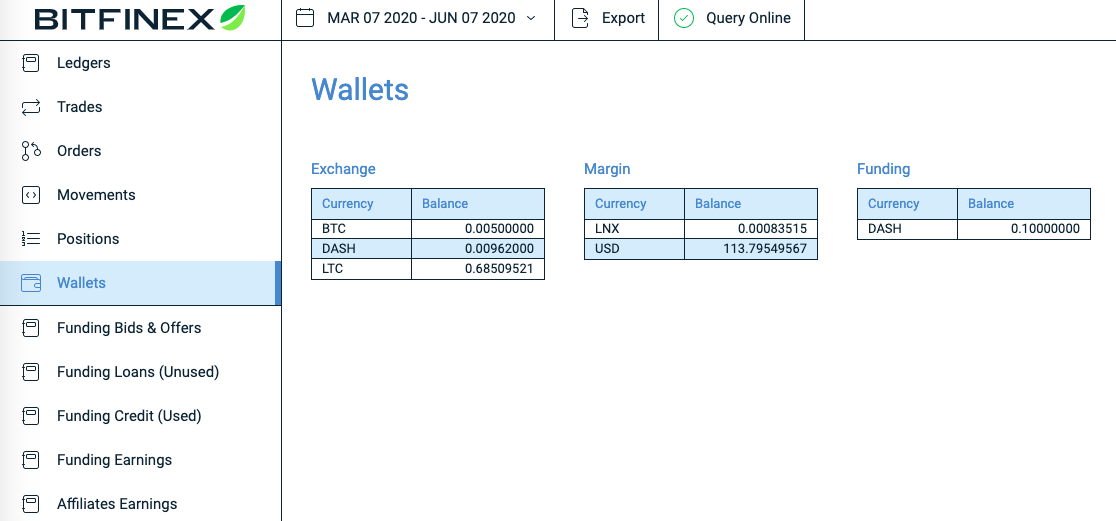 If you have any questions, get in touch with our Customer Support team for further information.