Margin Call Policy
You will receive a margin call (website and email notification) when the net value of your account equity reaches 22.5%. When the net value of your account falls below 15% of your borrowed funding value, the position will be force-liquidated.
With an open margin position, you will see an estimated liquidation price (the price at which your position would be liquidated) and required equity (the minimum equity required to keep the position open).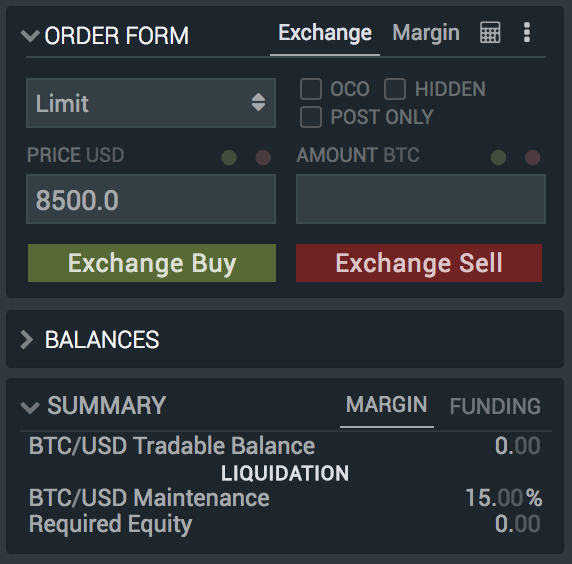 Example of Required Equity 
With a margin position worth $500 USD and a maintenance margin value of 15%, $75 USD worth of available collateral is required in the Margin Wallet to prevent forced liquidation.
When a position is force-liquidated, the system places a limit order at the zero-equity price (rather than simply executing a market order). We do this to prevent a liquidated position creating a negative account balance for the user due to slippage during highly volatile market periods.