The Bitfinex APIs are designed to allow access to all of the features of the Bitfinex platform.
Log into your account and go to the API section


Configure your new API key's permissions based on your trading needs.
See our recommendations under the API Configuration Mode below.


Label your API key and press the "Generate API key" button.

It is essential that you store your API keys in a secure location and treat it like a password. Anyone with access to your API keys can take control of your account.
API Configuration Mode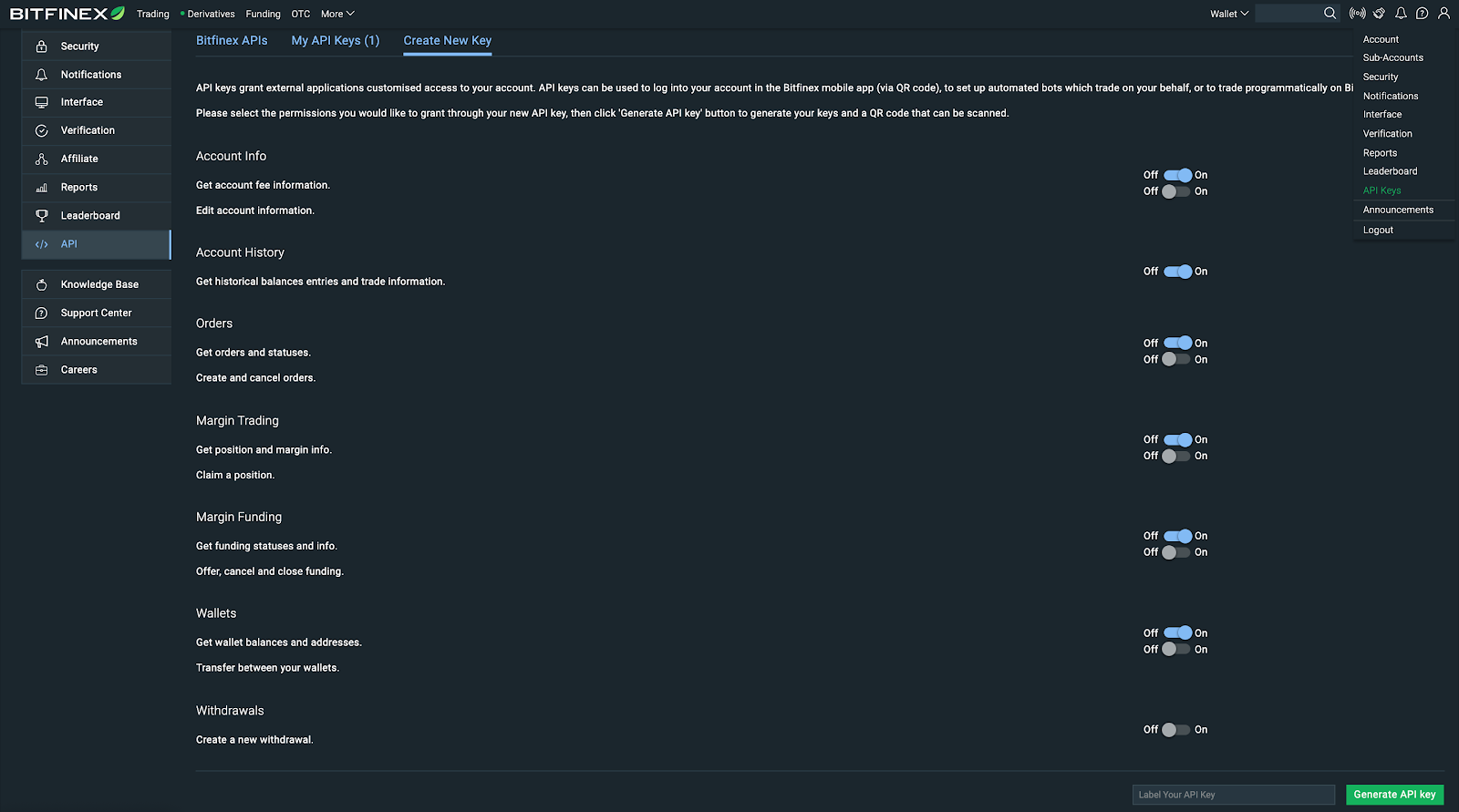 If you choose to keep the API configuration as seen on the screen which is the automatic setting we offer, your account is on a read-only mode.
If you would like to set your own configuration, each section presents you with flexibility.
Account Info offers you to receive account fee information and/or edit account information.
Account History provides you with the ability to view and download information on the detailed trading activities of your account within the time you specify.
Turning on the Orders section gives you options to access your account's orders, with a second option to create and cancel orders at your convenience.
Information regarding your Margin Trading positions and information is available, while you can also turn on the ability to claim your open positions.
Margin Funding status information can be acquired via the first option, while the second option gives you access to offer, cancel and close funding.
Through the two options for Wallet, you can have access to balances and addresses while an option of transferring between your wallets is available.
By setting Withdrawal on, you are able to withdraw through the API.
If you have any questions about API permissions, its security implications, or setting up please contact our Customer Support team.