The app notifications for the Bitfinex Mobile App allow you to receive push notifications or in-app notifications for various features.
How to set up the Bitfinex Mobile App notifications
To set up your app notifications, firstly, ensure you have downloaded the official Bitfinex app and you have logged into your Bitfinex account using your API key.
1. First of all, open your Bitfinex Mobile App.
2. Then, go to Settings.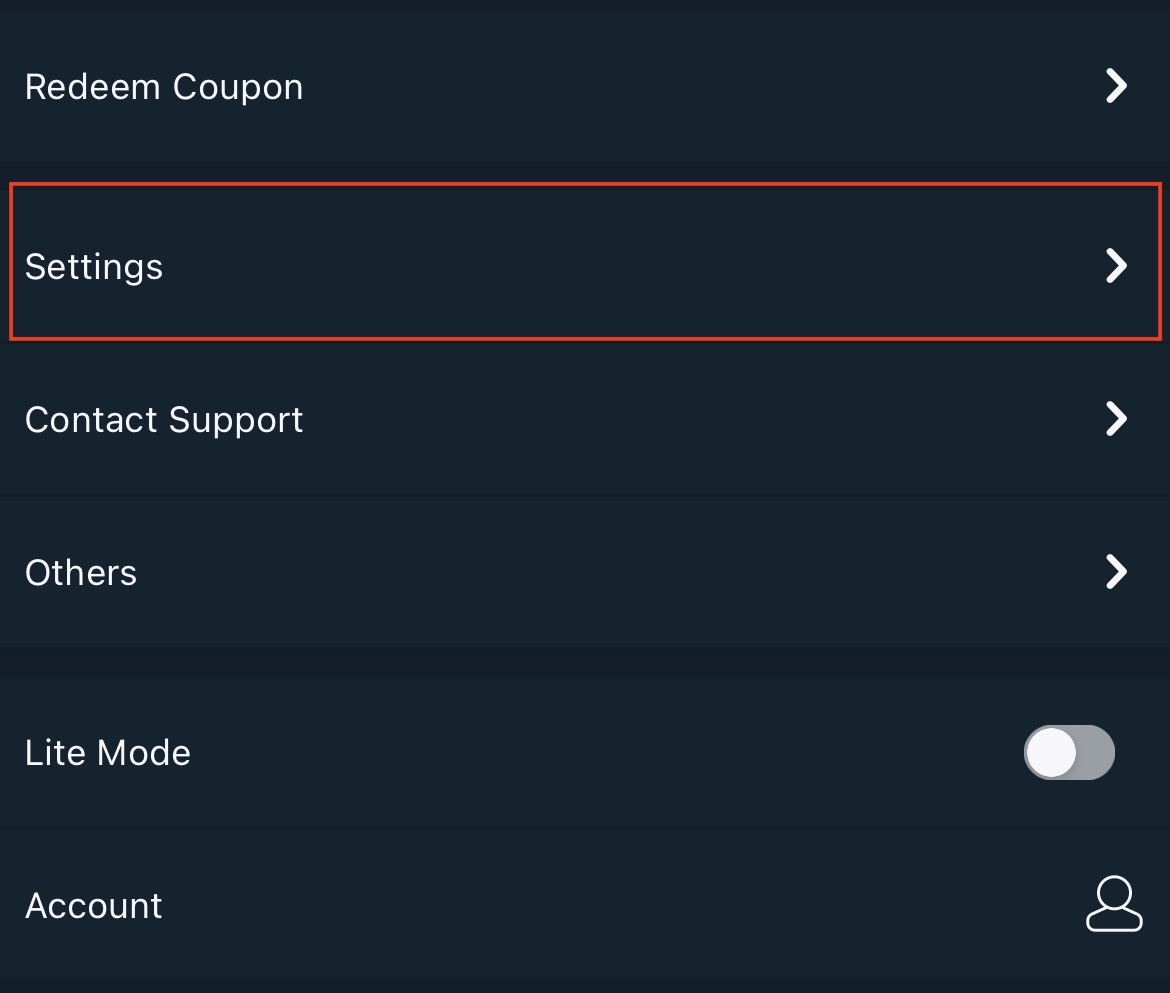 3. Scroll down to find Notifications.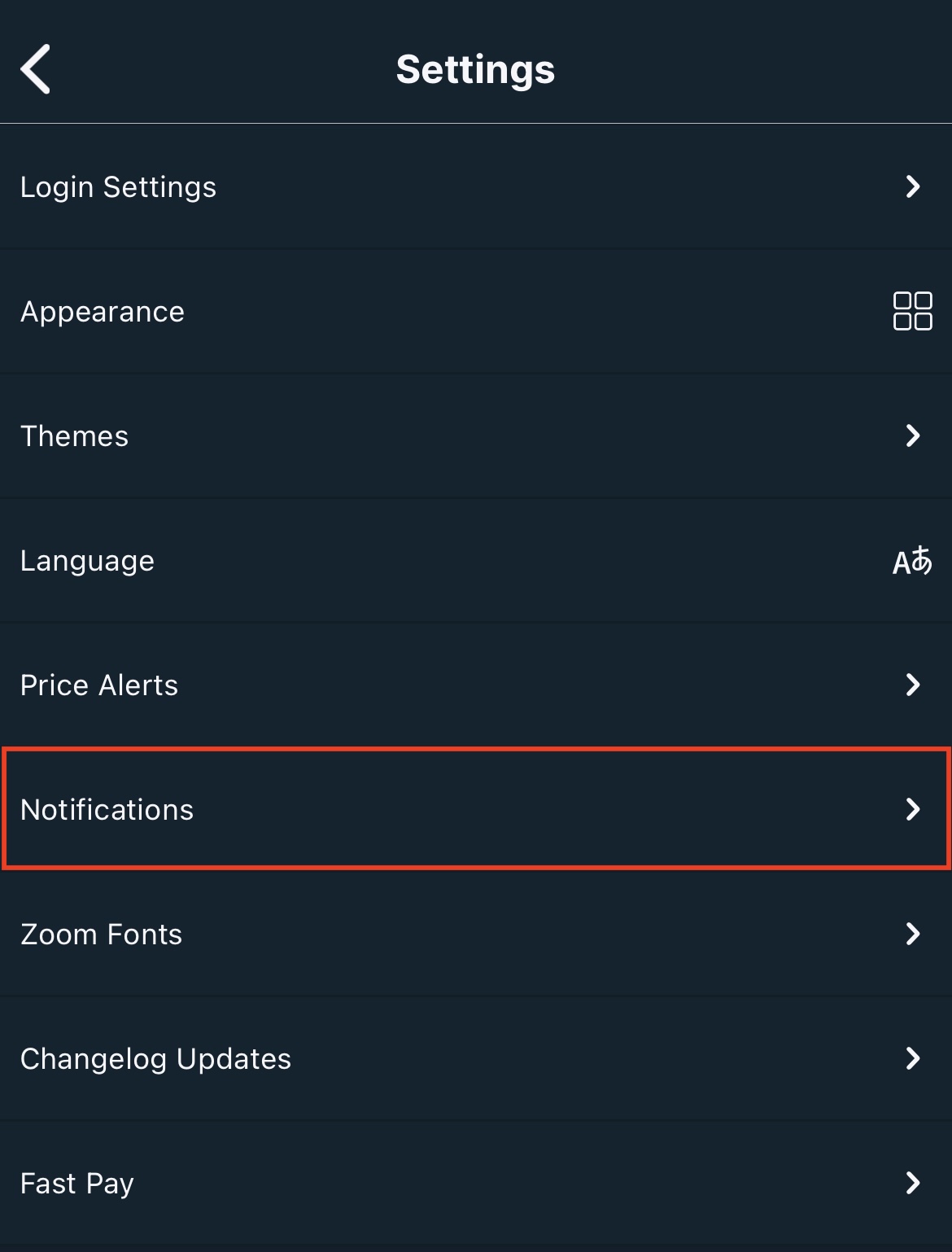 4. Here, go into Notifications to find the settings for push notifications and in app notifications.
Push notifications: These are notification messages that you will see on your mobile even if you do not have the Bitfinex App open. Push notifications are typically seen on the lock screen.

In-app notifications: Notification messages that are seen within the Bitfinex App when you have it open.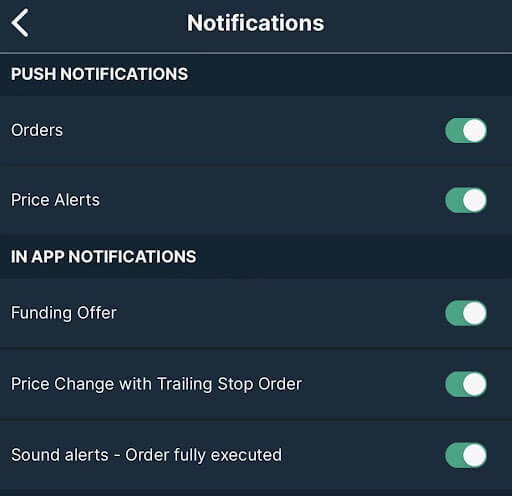 You can set notifications according to your needs, including when your orders are executed/cancelled, when price alerts are met, etc.
Important: Your mobile phone will firstly need to have notification permissions enabled for the Bitfinex App. These are settings you will find within your mobile app and differ according to the operating system and version you use.
If you have any further inquiries, please feel free to contact Bitfinex Support. We are happy to help!