What is Paper Trading
Paper Trading is a simulated market environment where you can develop your trading strategies. On Bitfinex, newly created sub-accounts can be set to paper trade.
Through Paper Trading, you can learn and strategise with:
Note: On Paper Trading, the following test tokens will be available: TESTBTC, TESTUSDT, TESTUSD, TESTAAA and TESTBBB.
Important: These tokens do not represent any value and can only be traded in this mock environment.
How to create a Paper Trading account at Bitfinex
1. Firstly, log in to your Bitfinex account.
2. Then, go to the Sub-Accounts section that can be found in the main navigation bar. Also, you can use this link.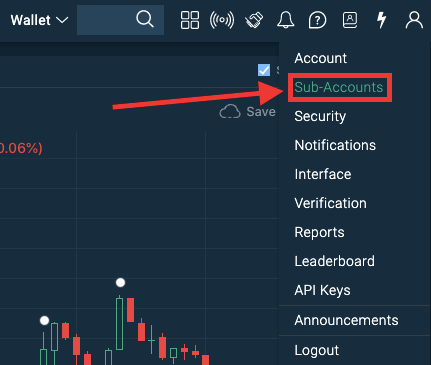 3. Here, click on the Paper Trading account.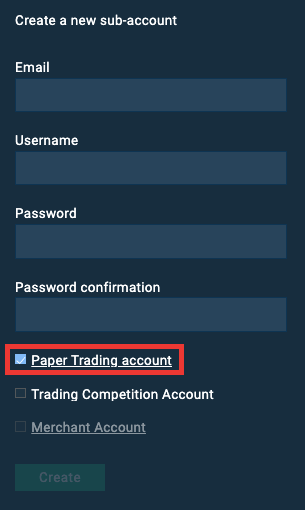 4. Then, accept the Paper Trading Terms of Service.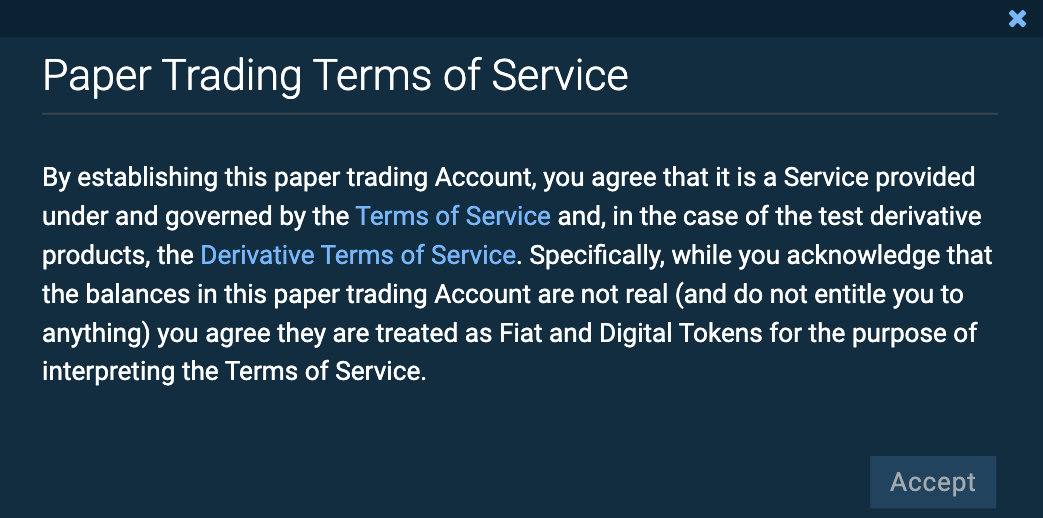 5. After that, you should enter the sub-account Email, Username, Password and confirm the password again. Then click the Create button.
Important:
A new email and username should be used when creating a sub-account.
Once a sub-account has been created and enabled for paper trading, it cannot be later converted to a regular account.
How to create a Paper Trading account for Honey Framework
Honey Framework enables Bitfinex users to create custom order types or event-driven automated trading strategies in your paper trading sub-accounts. This allows you to test Honey Framework trading strategies in a simulated environment.
How to create an account
When logging in, select Paper from the trading mode and add the API keys created in the settings page of your sub-account to complete the setup.
Important: If you are using the Honey Framework application, you will need to create an API key in your Paper Trading sub-accounts.
How to top up a Paper Trading account
1. On your Paper Trading account, navigate to the Trading page, where you will have the balances widget.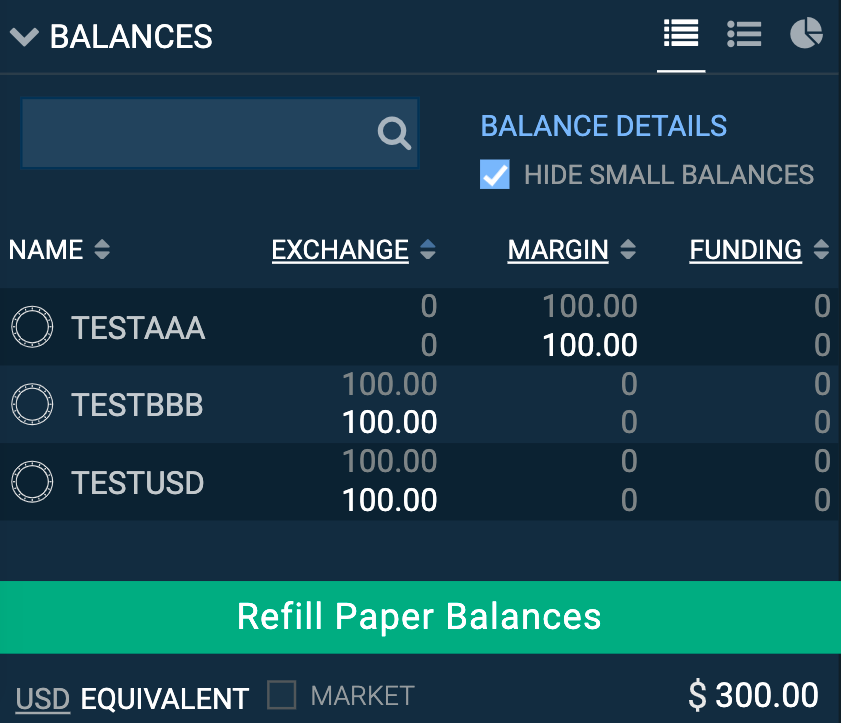 2. Here, select Refill Paper Balances, and this will redirect you to the refill form.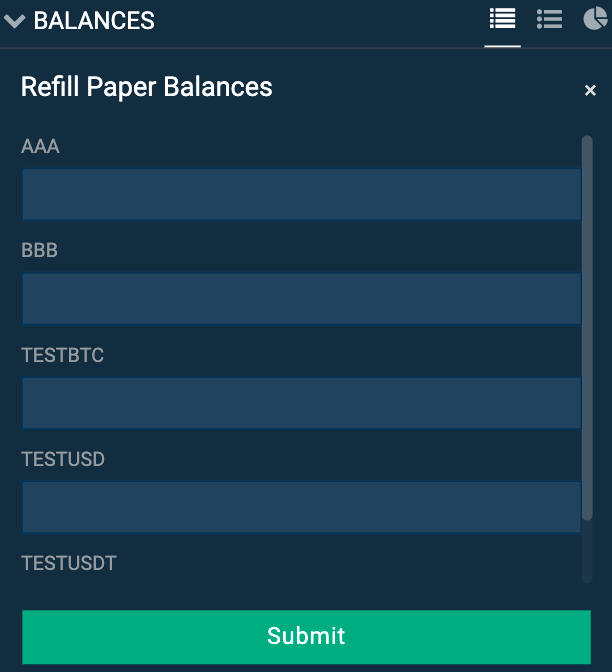 3. Refill your paper balances and try to develop your own trading strategies.
Note: The total balance per sub-account is refilled only to up to $1,000,000 equivalent at maximum and up to $100,000 equivalent per paper currency.
If you have any questions, contact Bitfinex Support. Our team is happy to help!