What is Margin Funding earnings
Margin Funding earnings refer to the interest generated when users provide funds through the P2P (Peer To Peer) funding platform for traders to use in Margin Trading.
Note: Starting from 1st January 2022, Margin Funding is available to Bitfinex users with a Basic Plus or higher verification level. This is only for users who created an account after 31st December 2021; accounts created before this date will continue without verifying to Basic Plus or higher.
When is Margin Funding earnings credited
Margin Funding earnings are credited every day at 01:30 AM UTC, even for funds returned earlier in the day.
How to check Margin Funding earnings
You can check your earnings on your Reports page. For that, go to Ledgers and select Margin Interest Payments to view the history of payouts. The earnings can be identified under entries titled Margin Funding Payment on wallet funding.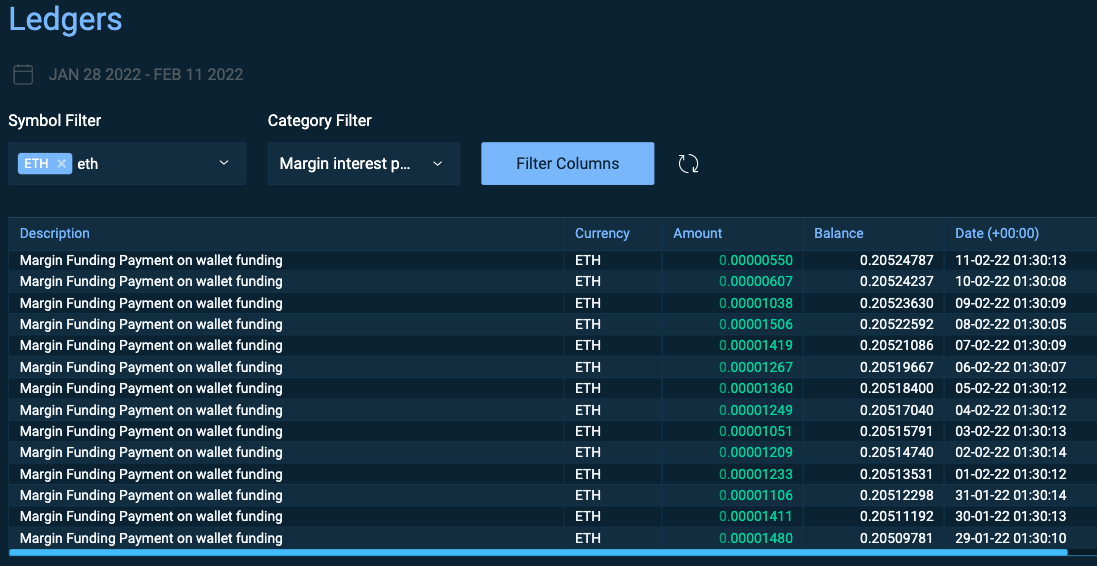 Alternatively, you can go directly to the Funding Earnings report. Please note that you can also select the specific currency you want to view using the Symbol Filter.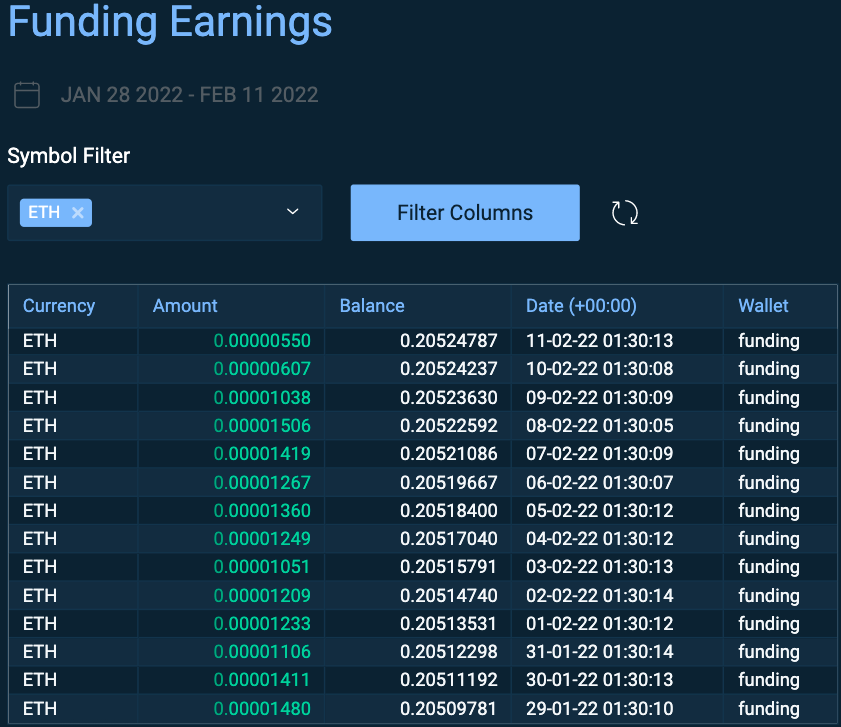 If you have any questions, please contact Bitfinex Support for more information. We are happy to help!