When you want to trade on margin, funds need to be in your margin wallet. (How do I transfer funds between my wallets?) Funds will then be automatically reserved to you by the system at the best available rates. However, you would also be able to reserve funding yourself. To manually reserve funding:

1. Go to the funding page (https://www.bitfinex.com/funding),
2. Select the desired currency you wish to borrow
3. Input the desired amount, rate, and period of funding and select Bid.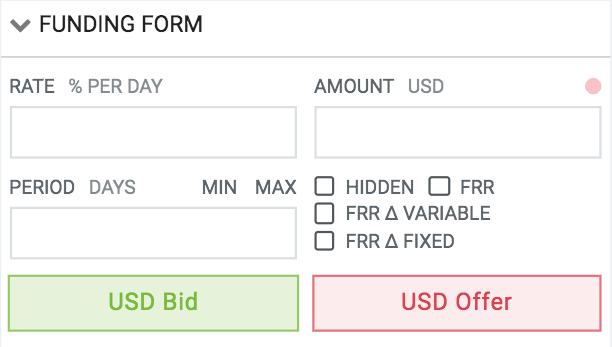 4. Your funding will be taken once your bid has been matched.

If your funding is currently unused and you subsequently open a position requiring this currency, it will be used to fund your position.

For more information on how to manage your funding please refer to the following article: How to manually manage your funding