When trading on margin, you will need to hold funds as collateral to open a position. These funds will need to be in your Bitfinex Margin wallet, and if you do not have the required funds to open the position or wish to trade with leverage, funds will be automatically reserved for you by the system at the best available rates. You can also manually reserve funding at the rates you prefer.
1. To reserve funding, firstly, go to the Funding page.
2. Then, select the desired currency you wish to reserve funding for.
3. Input the desired Amount, Rate, and Period of funding and select Bid.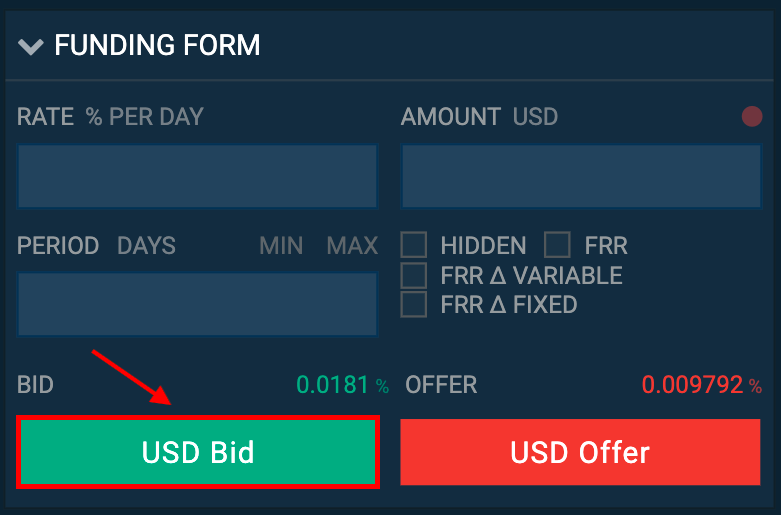 4. Your funding will be acquired once your Bid has matched with an Offer in the funding order book.
Note: For funding Bids and Offers to match, both the Rate and Period needs to match.
For example, if a Bid is looking for a period of 10 days, it must match with an Offer with a period of 10 days or greater.
If you have any inquiries, please feel free to contact Bitfinex Support. We are always happy to help!