A Hidden order option ensures an order does not appear in the order book; thus does not influence other market participants.

A Hidden order option is only available for Limit, Limit (Order Book), Stop-limit and Scaled order types.
How to add a Hidden order option on Bitfinex
1. Firstly, log in to your Bitfinex account.

2. Then, you will be redirected to the Trading page of the Bitfinex platform.

3. Here, you can select the relevant trading pair from the ticker.

4. On the order form, if you have selected a Limit, Stop-limit, or Limit (Order Book), you will see the Hidden order option checkbox available.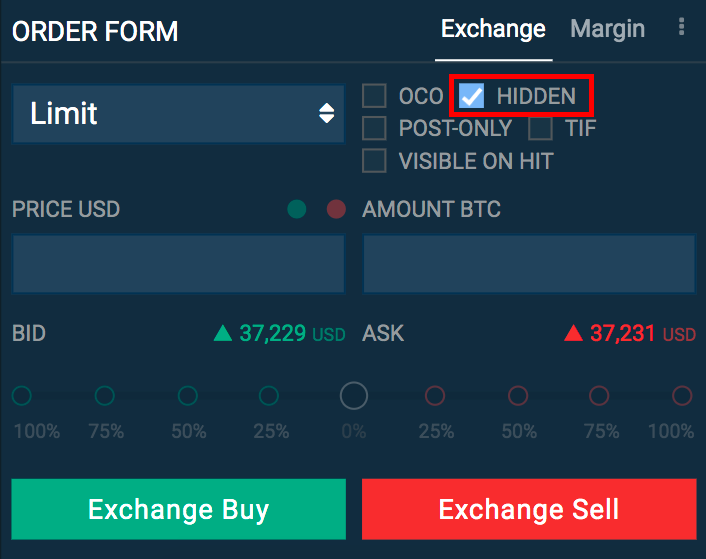 Important: When you click on Hidden, another order option appears Visible on Hit. This option is accessible exclusively when using the Hidden orders option and enables the remaining portion of a Hidden order to be shown in the order book once it has been partially executed.
5. Finally, you simply complete your order.

Note: Even as a market maker, if you place a Hidden order option, you will always pay the taker fee.

The minimum size and applicable fee are specified on the Fees page.

If you have any questions, please feel free to reach out to Bitfinex Support. We are happy to help!