Tether tokens are stablecoins that are pegged to real-world assets. The currently available Tether tokens are:
Tether tokens exist as digital tokens built on Bitcoin (Omni and Liquid Protocol), Ethereum, EOS, Tron, Algorand, Avalanche, Solana, OMG, Hermez (L2 ETH), Kusama, Tezos, BCH (or SLP-Simpleledger Protocol), NEAR and Polkadot blockchains.
Important: It is critical to use the correct protocol when depositing or withdrawing Tether tokens, as choosing the wrong one could result in funds being lost.

How to deposit Tether tokens to Bitfinex
1. Firstly log in to your Bitfinex account and make sure your account meets the verification requirements.
If your account does not have the required level of verification, please click here to begin the process.

Note: Your Bitfinex account will need to be at least Basic Plus level verified or higher in order to deposit, withdraw and trade Tether tokens. Please click here to begin the process.
2. Then, go to the Wallet page and select Deposits.
3. Select Tether tokens and choose the Tether token of your choice.
4. Following this, you can select the appropriate transport protocol from the drop-down menu.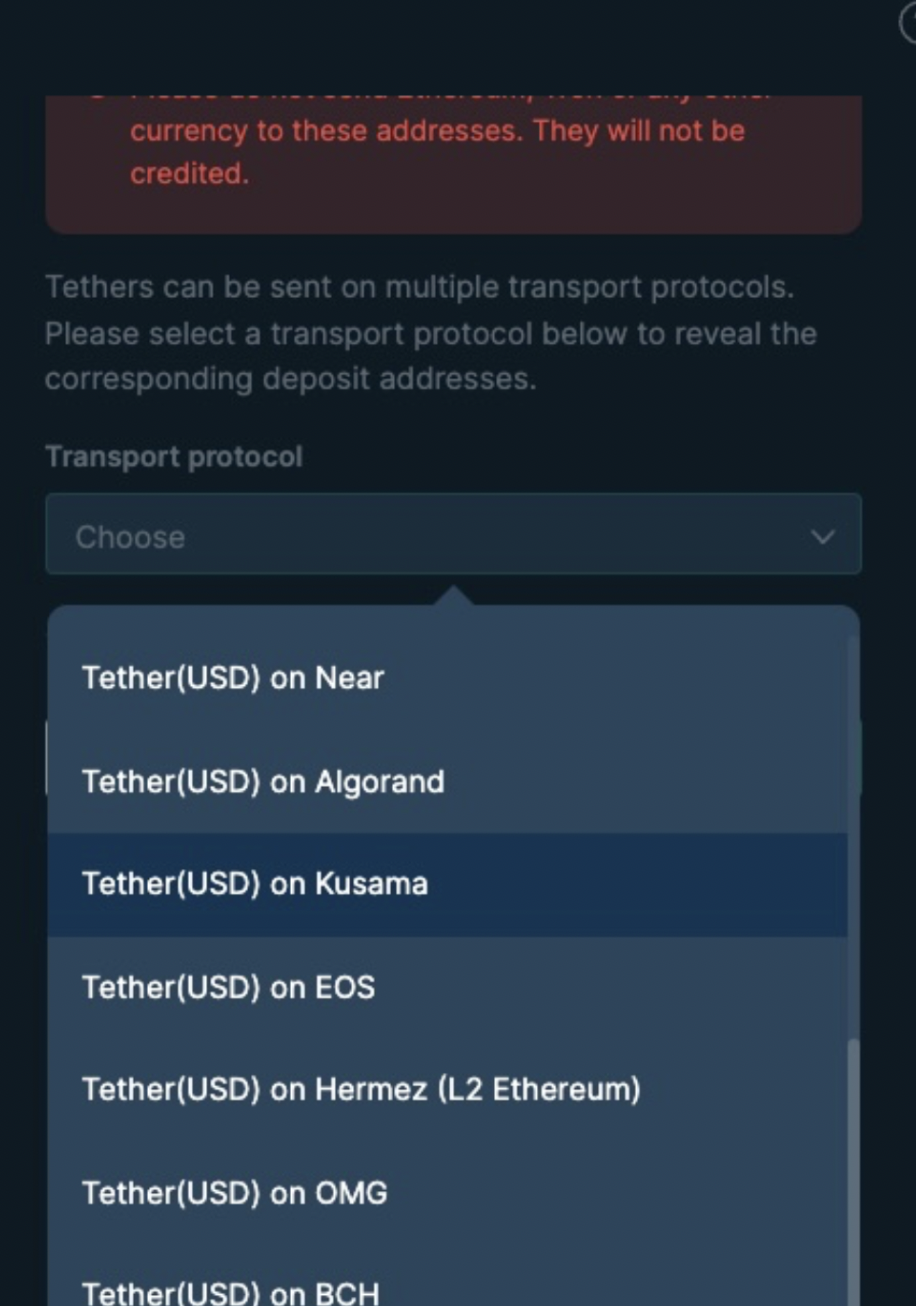 5. Click Continue andyou will find your wallet addresses for your Bitfinex wallets (Exchange, Margin, or Funding).
If you do not have an address for your wallet, you can click on the second button to generate a new address.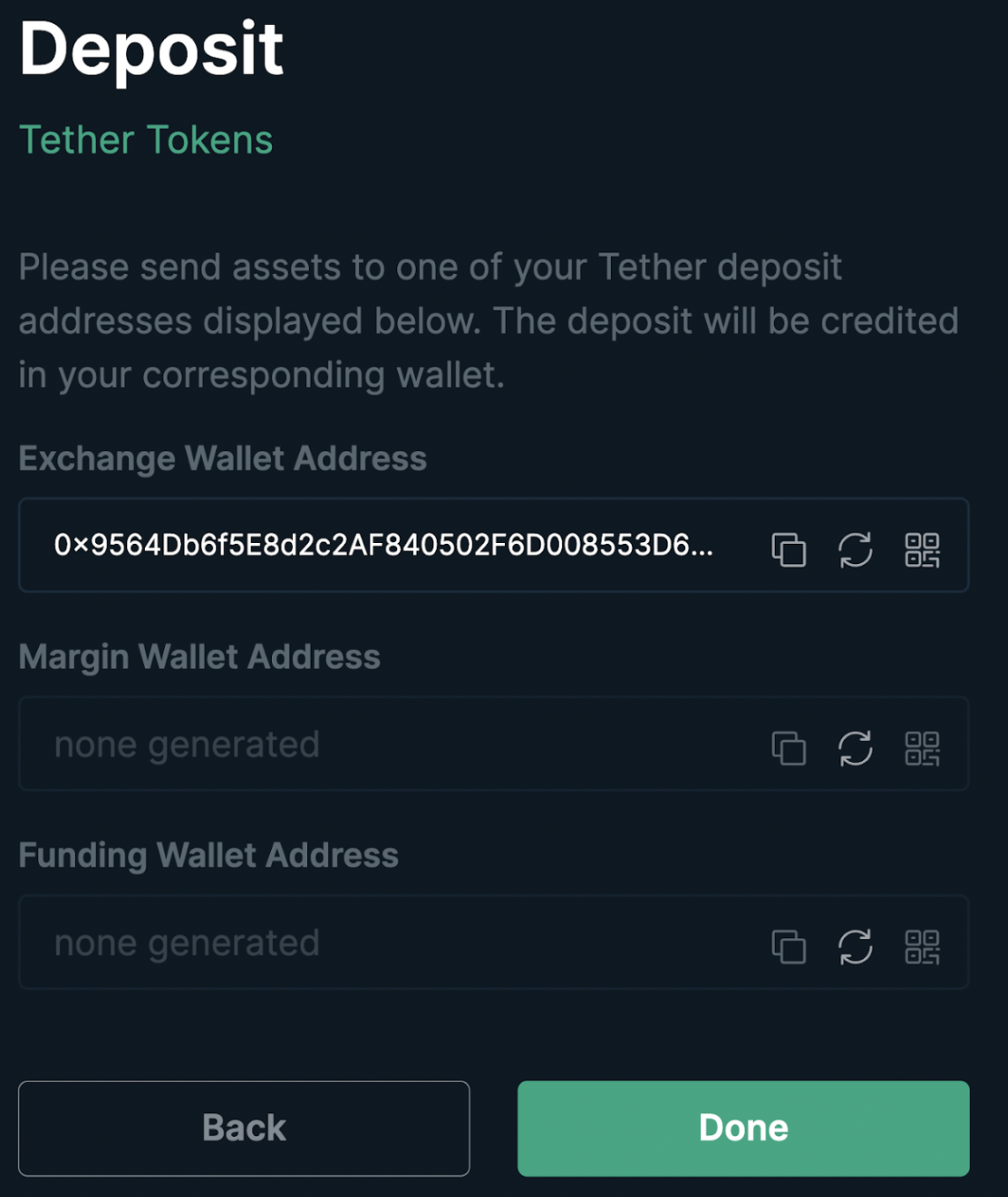 6. To finalise, enter the addresses generated as the receiving address on the platform you're using to send Tether tokens.
Note: Deposited Tether tokens will be visible on your account's balance and can be seen in the deposit reports.

How to withdraw Tether tokens from Bitfinex
1. To begin the process, navigate to your Wallets page and select Withdrawals.
2. Select Tether tokens and choose the Tether token you would like to withdraw.
3. Proceeding, select the wallet you want to send from, select the transport protocol and the amount you want to send and click Continue.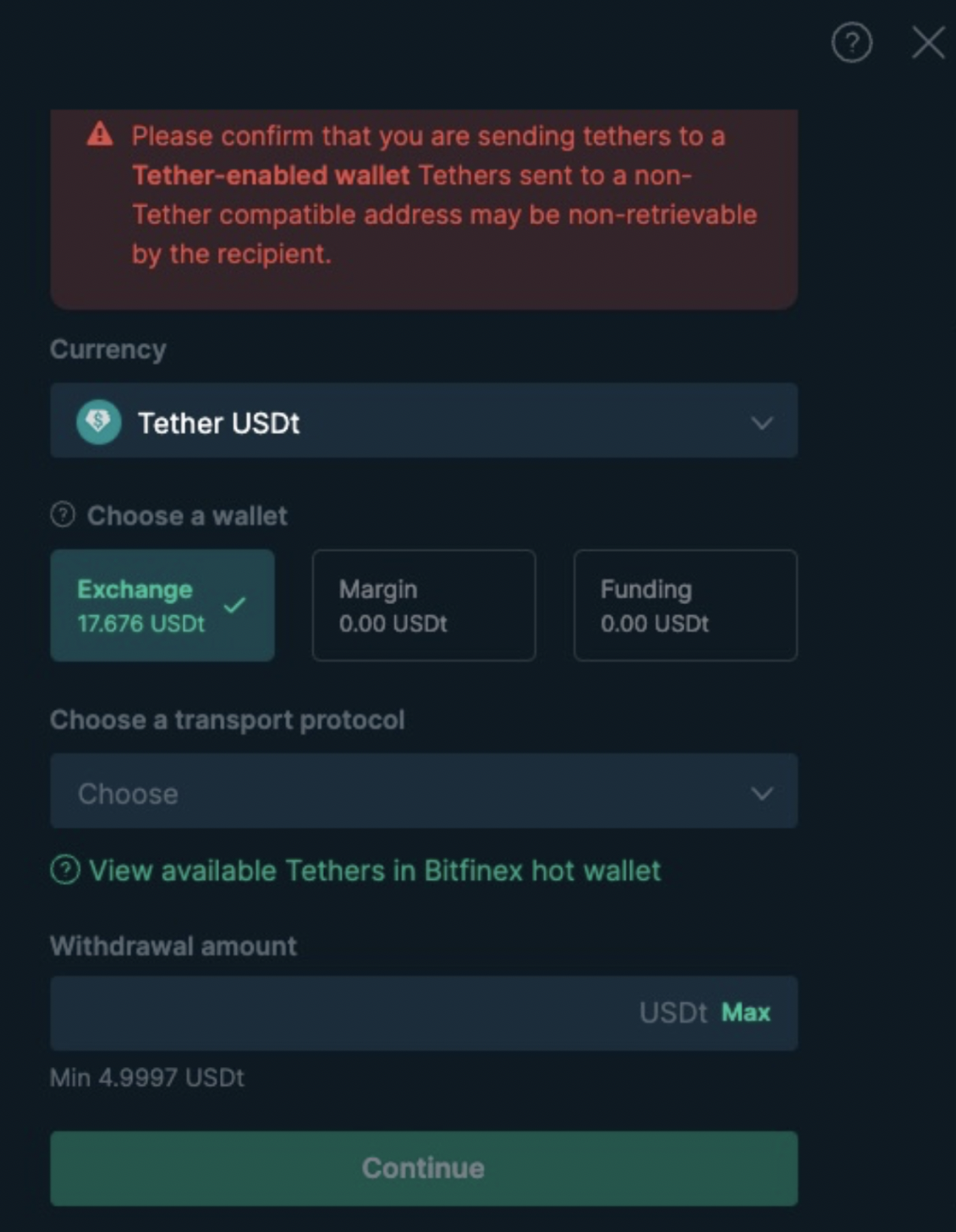 4. Next, input the address (where you want to send the funds) and memo (if needed).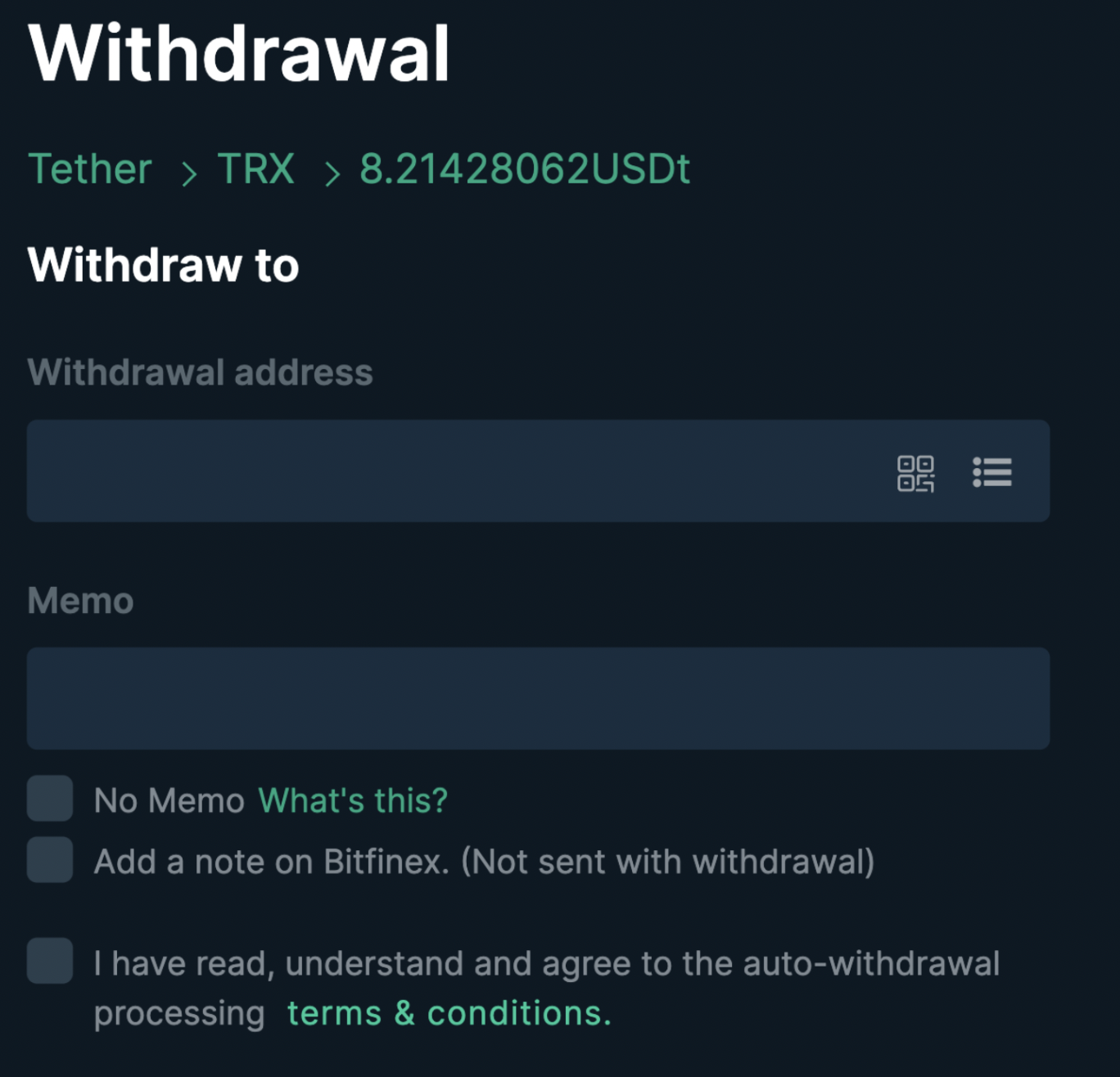 5. To finalise, click on Request withdrawal, after which an email will be sent for you to confirm the withdrawal request.
What are the Tether tokens ERC-20 contract details
Tether USDt Tokens (USDt)
Tether EURt Tokens (EURt)
Tether CNHt Tokens (CNHt)
Tether XAUt Tokens (XAUt)
Tether MXNt Tokens (MXNt)
If you have any questions about transferring your Tether tokens, feel free to contact Bitfinex Support for assistance.