The status of your cryptocurrency deposit or withdrawal can depend on various factors, such as the transaction review process at Bitfinex or the number of blockchain confirmations required to make a deposit or a withdrawal for each different currency.
Where is my cryptocurrency deposit
Cryptocurrency deposits are credited to your account after a required number of confirmations have been met.
Confirmations refer to the number of times the cryptocurrency in question must be confirmed by its network prior to being considered valid. The duration a confirmation takes can vary beyond Bitfinex's control due to the design nature of cryptocurrencies and mining.
Note: The exact confirmation number required for different tokens can be found on the Deposit page for each token, above the list of addresses. This number will vary depending on your account verification level.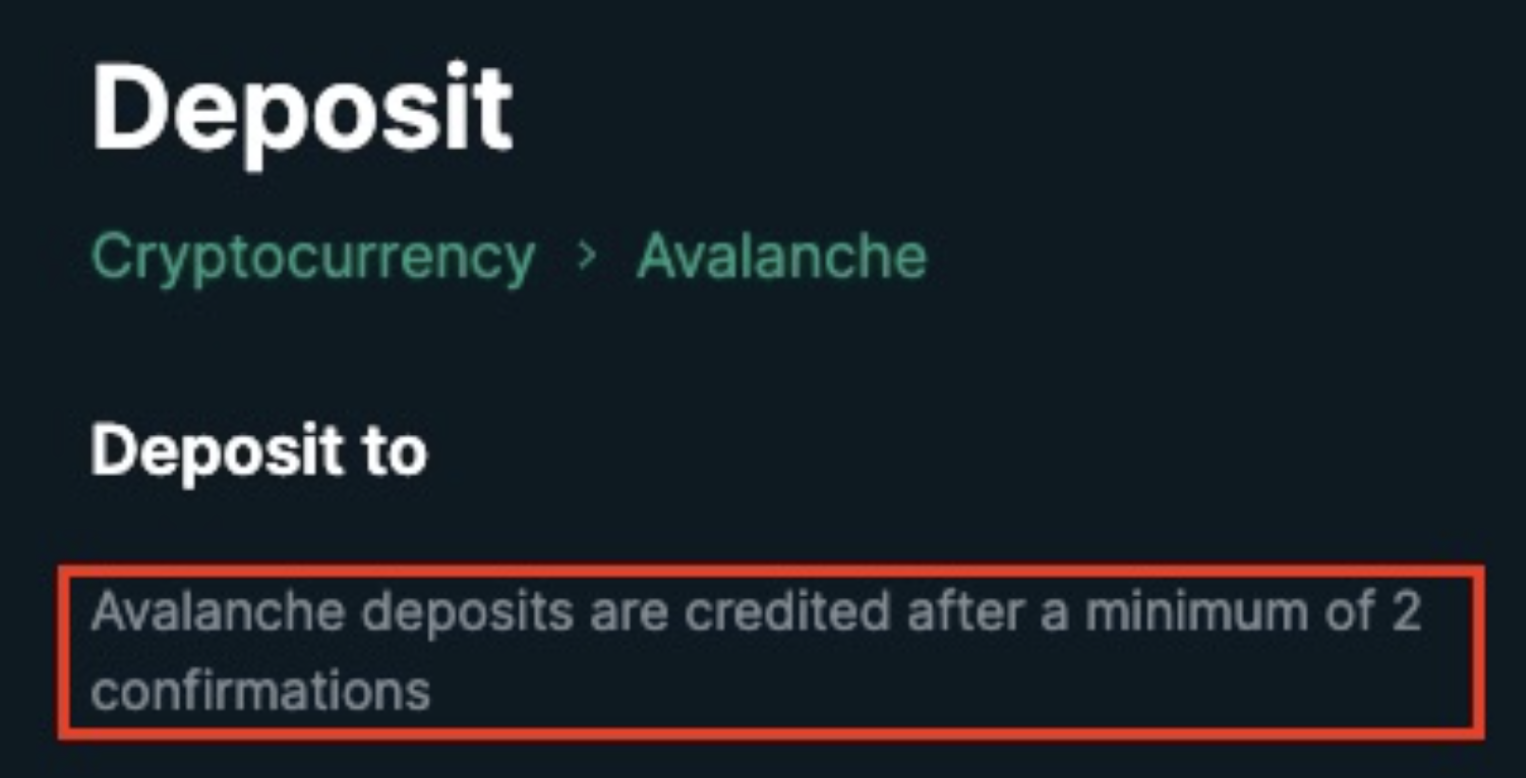 Cryptocurrency deposit delays may also be due to inappropriately assessed transaction fees, such as with Bitcoin: there are miner fees (small amounts of Bitcoin given to incentivise miners and their operators to confirm transactions).
There could also be mining network conditions beyond Bitfinex's control which create delays in transactions.
Where is my cryptocurrency withdrawal
In order to achieve reasonable transaction confirmation times for your withdrawals, Bitfinex transaction fees are updated periodically based on different networks. This information can be found on the Fees page as well as on your withdrawal page for each token.
Cryptocurrency withdrawals from Bitfinex will be credited to your receiving party once the confirmation times the receiving party has set have been reached.
Note: Once your withdrawal has been sent from Bitfinex and recorded successfully on the blockchain, Bitfinex will no longer be able to assist in your transactions, and you will need to inquire further with the receiving party.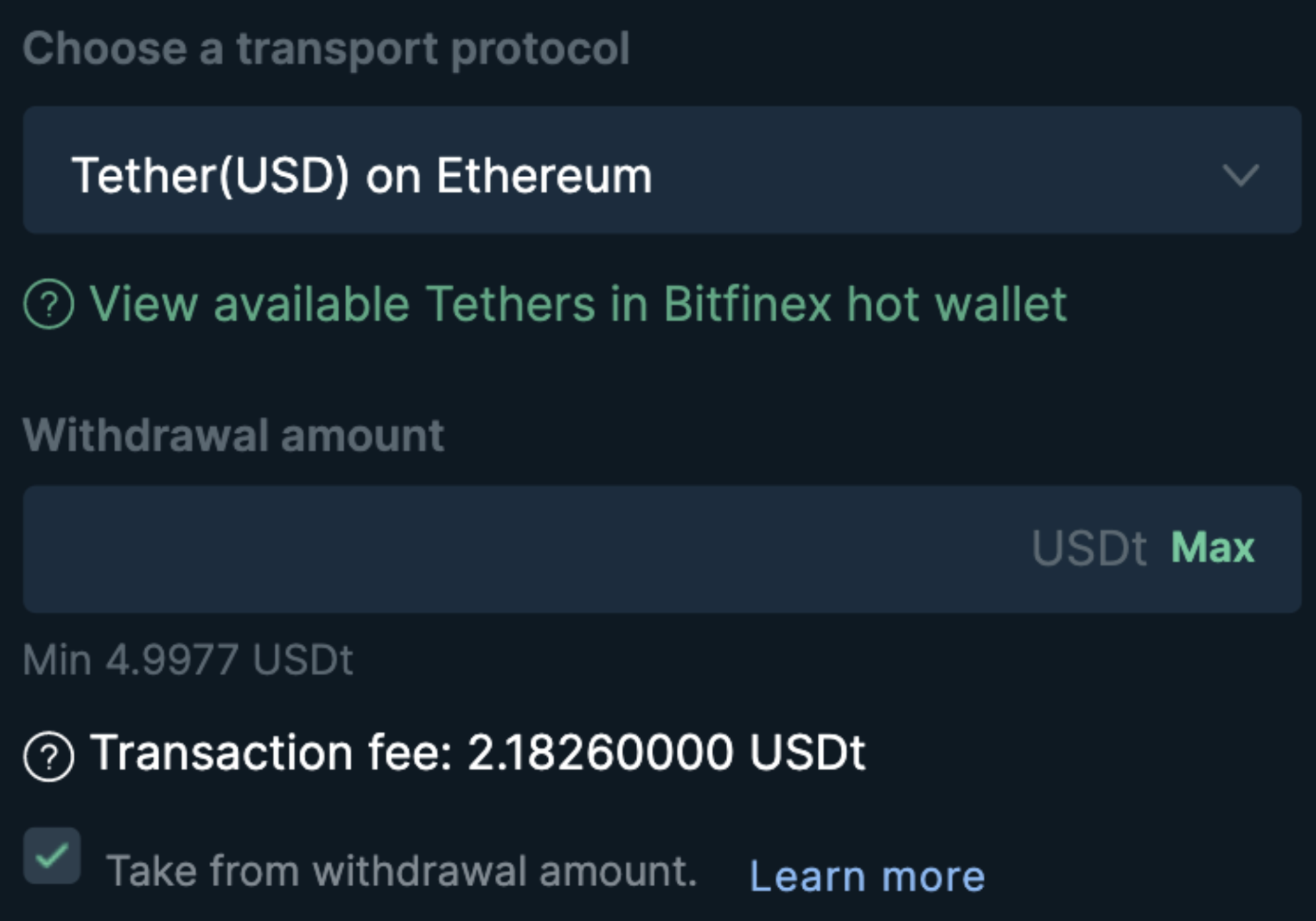 How to get faster deposits and withdrawals
We understand that time is critically important when it comes to depositing funds that are necessary to use the features available on Bitfinex. To speed this up, Bitfinex offers an expedited deposit process with reduced confirmation requirements depending on your account type.
Deposits can be considered valid more quickly if your Bitfinex account has been verified above the Intermediate level as the number of confirmations necessary for transactions is reduced.
Faster withdrawals can be achieved through meeting our Greenlane Conditions for auto-withdrawal processing. For more information, please view How long does it take for a cryptocurrency withdrawal to be processed on Bitfinex.
If you have any inquiries about your deposit or withdrawal, please contact Bitfinex Support. We are happy to help!