Why is there a minimum for withdrawals?
In highly active cryptocurrency wallets such as Bitfinex's hot wallets, the number of inputs coming in (deposits) and going out (withdrawals) is enormous. In times of high activity, many small wallet inputs and outputs cause technical delays and users have to wait longer to receive withdrawals. 
Requiring a minimum amount for withdrawals encourages users to combine multiple smaller withdrawals into fewer, larger withdrawals. This allows Bitfinex to process requests more efficiently, and all users can enjoy faster service.
In some cases it may prove necessary to withdrawal smaller amounts. Each user is therefore granted one small withdrawal per week.
To request a small withdrawal
1. Visit the withdrawal section of your Bitfinex account and choose the currency you wish to withdraw.
2. When filling out withdrawal information, click the help button located under send amount. See the image below for a visual representation.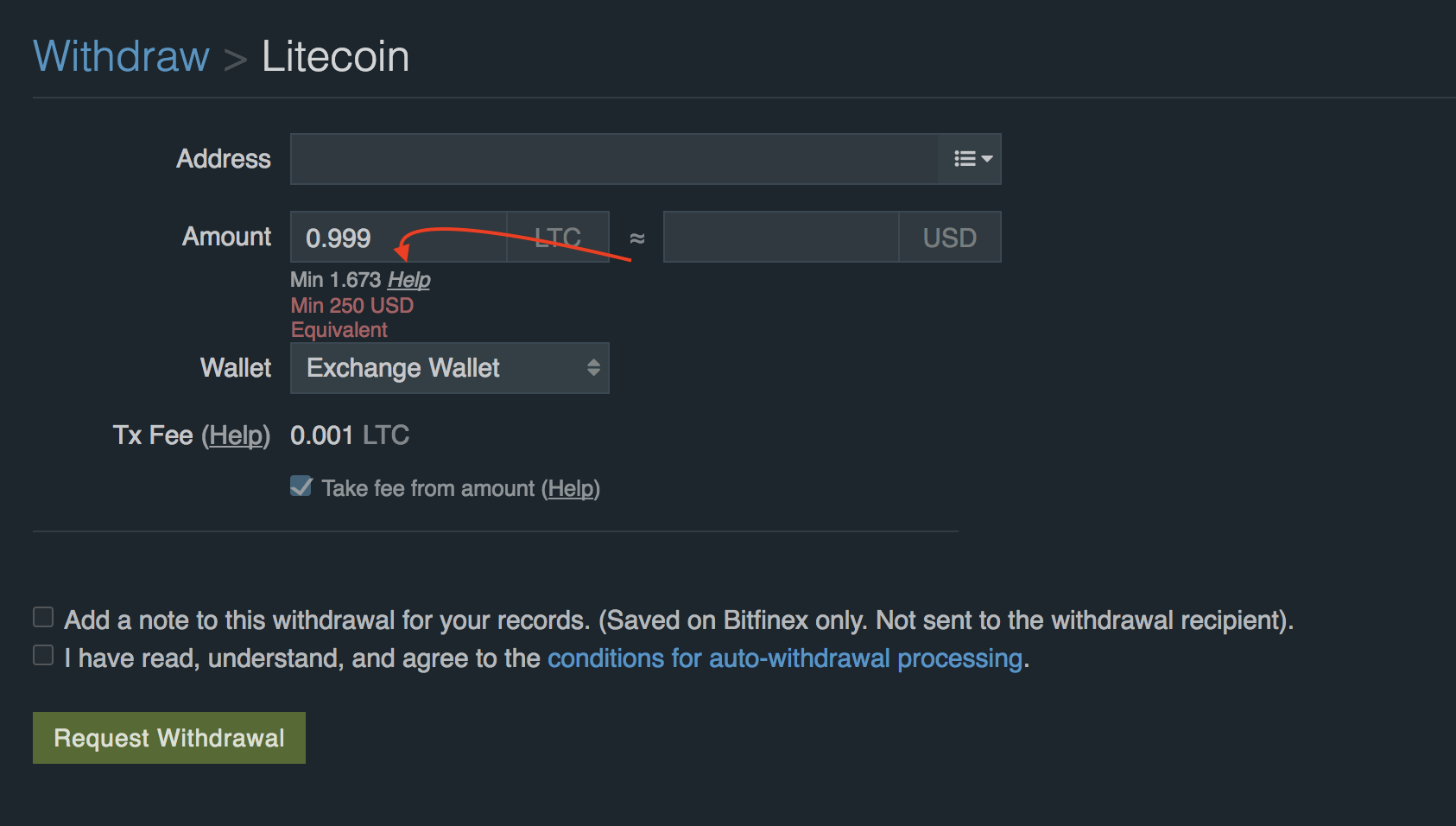 3. In the pop-up, click the button labelled Request Small Withdrawal to request your withdrawal.
4. Upon clicking Request Small Withdrawal, continue with your withdrawal as you normally would. 
Please note that the above process only applies for small withdrawals.
After requesting a small withdrawal you will have to wait 7 days until you are able to request another small withdrawal. Regular withdrawals can continue to be made as you see fit.