What is a Signed Message
A Signed Message is a way of proving that you are the owner of a cryptocurrency address using an electronic signature.
An electronic signature is a mathematical way of authenticating information and some cryptocurrencies offer the ability to generate one using the private key of an address.
By signing a message to your cryptocurrency address, you prove that you are the owner of the funds that a wallet holds. Also, you confirm that you control the private keys of that particular address. This provides further authentication than simply providing an address or transaction information through blockchain explorers where all information is public.
How to generate a Signed Message
Note: The process of signing a message can slightly differ depending on the cryptocurrency and the wallet software you use. Not all cryptocurrencies and not all wallets offer the option to sign messages.
Please refer to the documentation of your wallet software to find the exact process for your specific wallet and currency. If the wallet you use does not offer the ability to sign messages, but it does offer the ability to export the private key or wallet seed, then it may be possible to import the private key or wallet seed into a different wallet software that does offer this functionality.
How to sign a message using a Bitcoin address in the Electrum wallet

1. Firstly, open Electrum wallet and unlock it using your password or your hardware wallet, depending on how it is set up.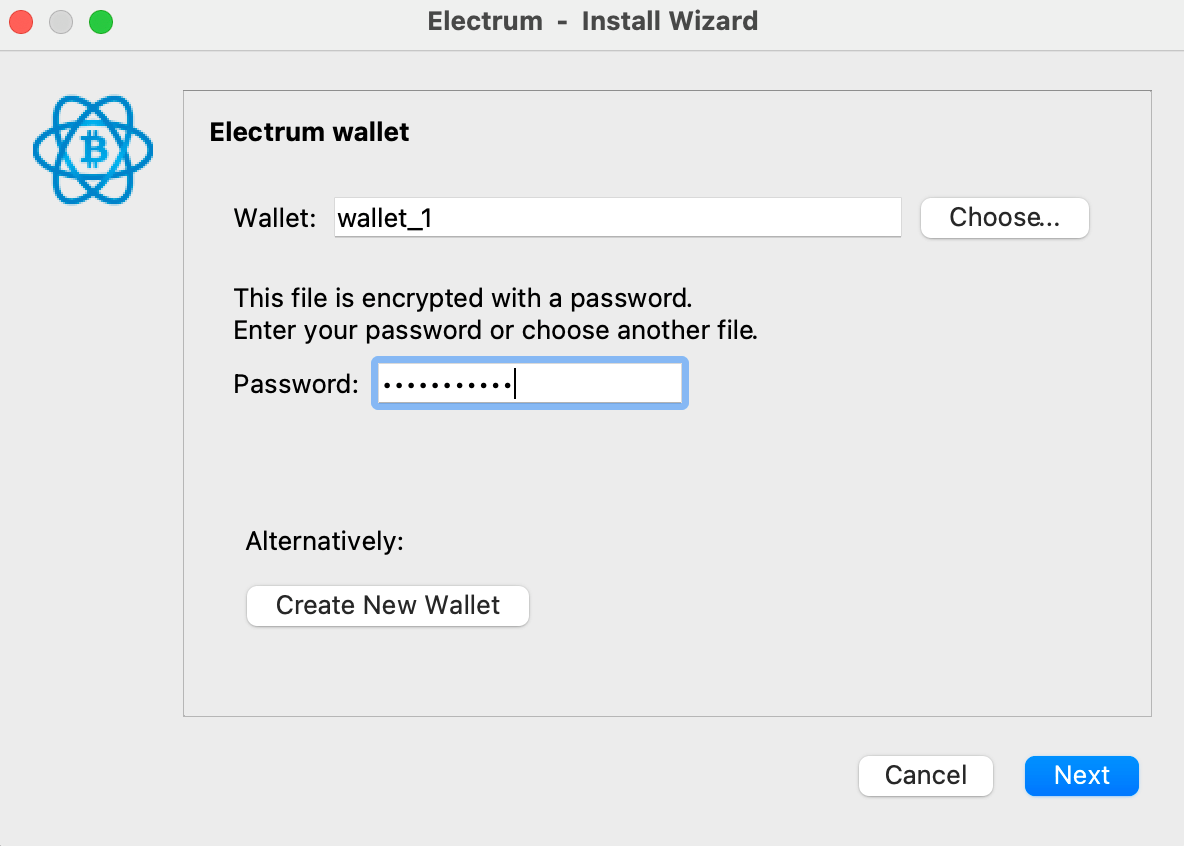 2. Next, select View > Show Addresses in the top menu bar.

3. Then find the Addresses tab that will have appeared.

4. Now, you can select and copy the address you wish to use to sign a message with. After selecting the address, you are now ready to create an electronic signature specific to this address!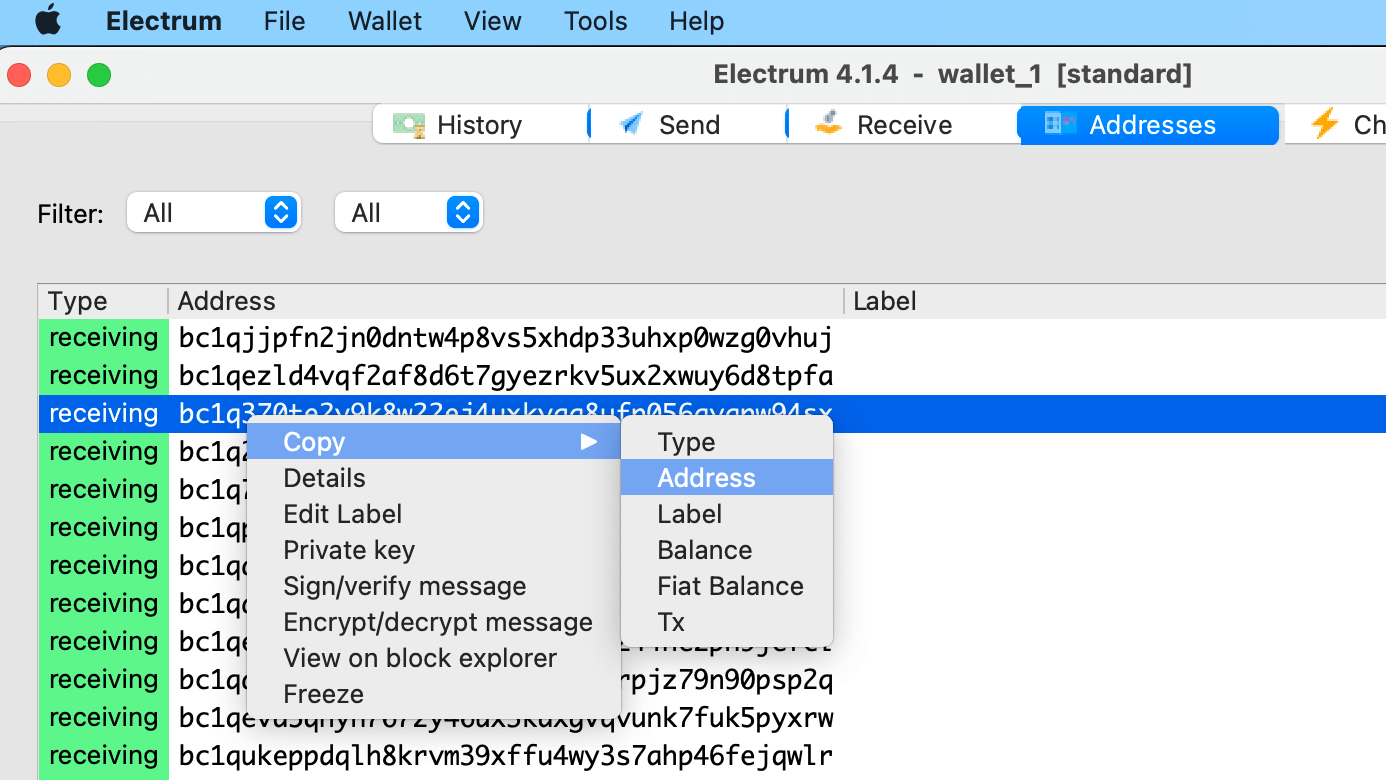 5. Go to Tools > Sign/verify message in the top menu bar.

6. You will be given the option to add an optional message in the Message section, such as referencing the date and time that the Signed Message was created.
In the Address section, paste the address that you wish to sign (the same one as in Step 4) and finally click on the Sign button: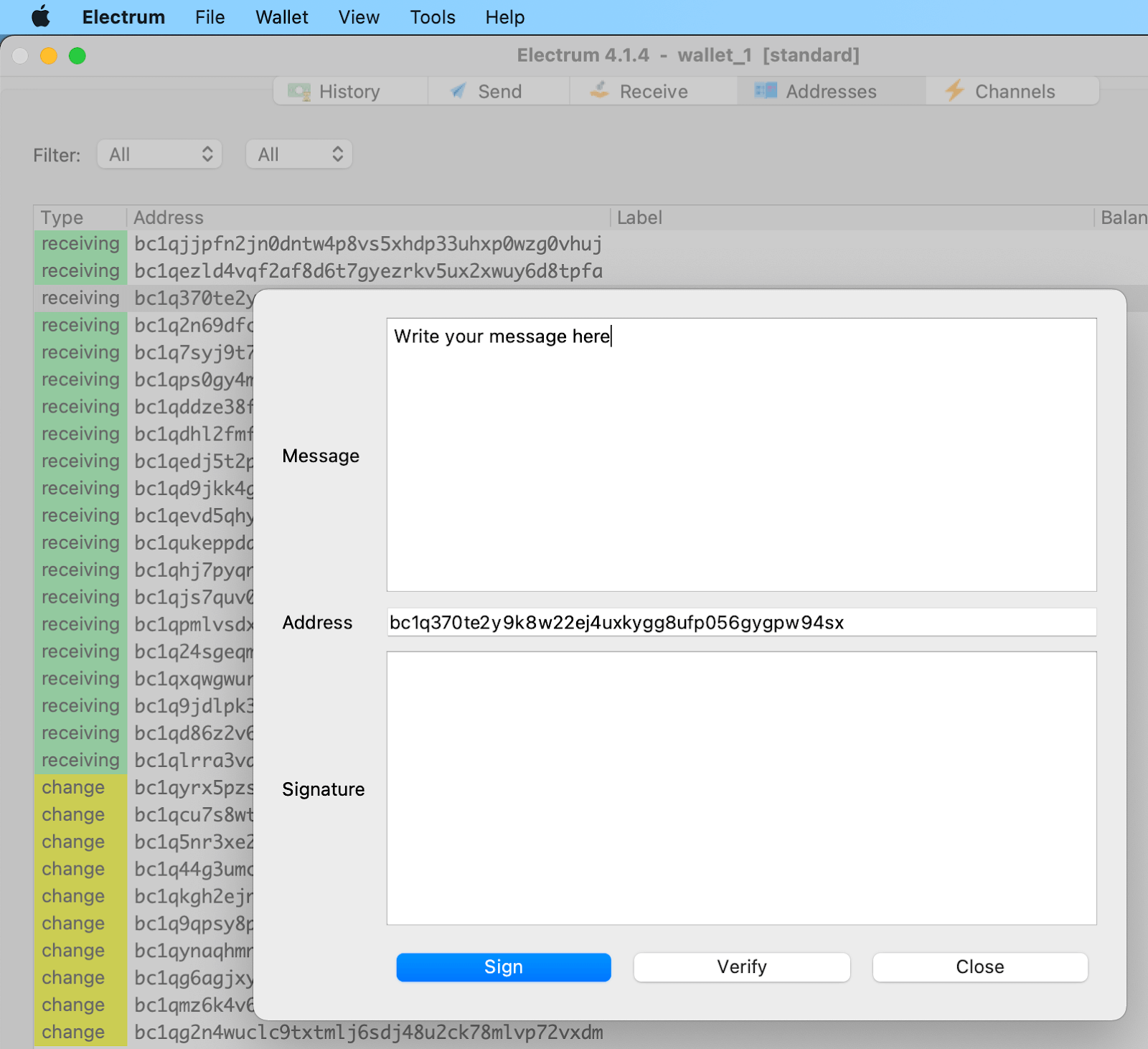 7. Almost finished! Now enter the Password of your wallet (or use your hardware wallet).
8. The signature will now appear in the Signature section.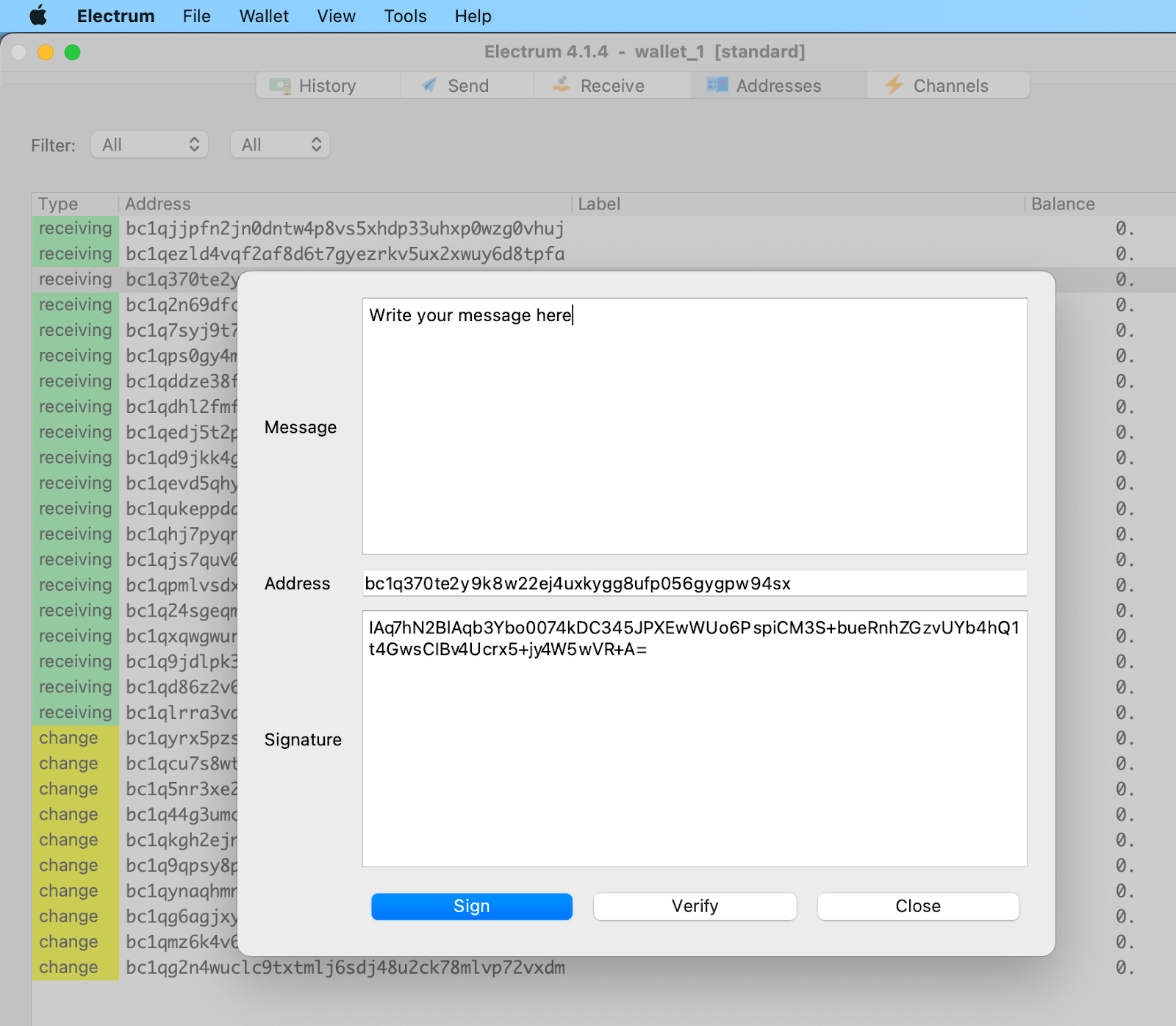 9. Good job! Now you can send the Message text, the Address and the Signature to the party that requested the Signed Message.
In the example provided above in the screenshot:
The Message is Write your message here
The Address is bc1q370te2y9k8w22ej4uxkygg8ufp056gygpw94sx
The Signature is
sIAq7hN2BlAqb3Ybo0074kDC345JPXEwWUo6PspiCM3S+bueRnhZGzvUYb4hQ1t4GwsCIBv4Ucrx5+jy4W5wVR+A=
If you have any questions with the Bitfinex platform, reach out to Bitfinex Support.