The Bitfinex Securities platform offers the ability for members to participate in Capital Raise offerings by finding token issuers looking to raise capital and pairing them with members. The Capital Raise is the event where Bitfinex Securities members can first purchase security tokens.
How to participate in a Capital Raise offering
1. Firstly, access the Bitfinex Securities Capital Raise landing page at https://capital.bitfinex.com. You will be redirected to a page that will display the available offerings to members. To view them, click View Offerings.

Note: The page can also inform you about our capital raise process.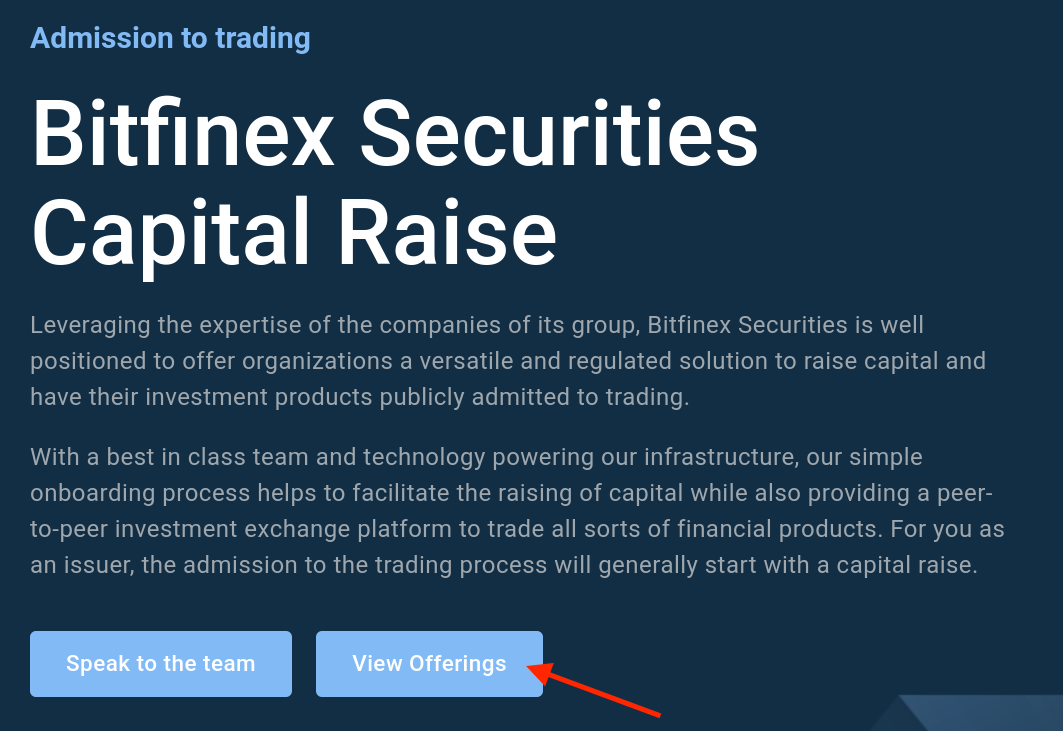 2. The list of offerings may include products in the following states:
Coming Soon (inactive)
This offering is scheduled, but there are no materials available to view and no start/end dates.


Current Listing (inactive)
This offering will include the Learn More button that will take you directly to the Offering page. You may be able to view the offering materials, but there are no start or end dates listed. If no dates are displayed, the offering is still in the final stages of development.


Active
This offering will include the Learn More button that will take you directly to the Offering page. Additionally, that page will include a Purchase or Pledge button that will allow you to participate in the offering.
For example, as shown in the image below, Test B has a Coming Soon offering, and Test A has a Current Listing offering, both of which are available. However, because neither of them has any dates associated with them, they are both inactive.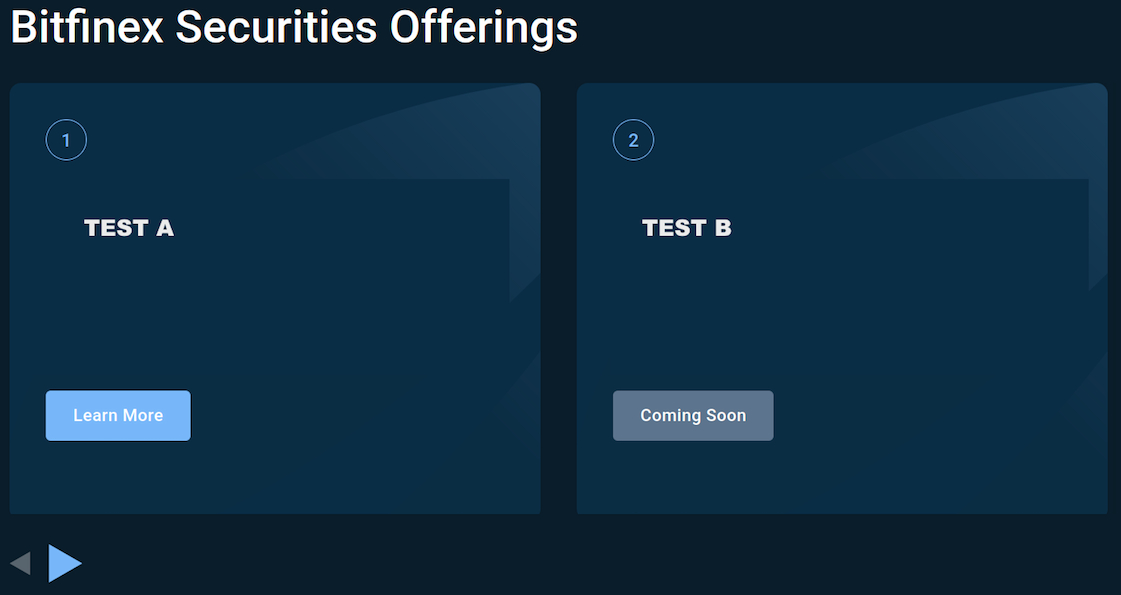 3. Then, when an offering is Active, you can click on Learn More to see something similar to the image below; a Purchase button and an explicit note that the offering will expire at some point in the future.

Note: The distribution model differs depending on the security token and is detailed on the token description page. You can learn more about the distribution models Bitfinex Securities offer here.

4. Following that, you can click on the Purchase button, which will bring up a pop-up window with a sales agreement:

5. Finally, once you've agreed to the terms of the agreement, enter the amount you want to buy and click Purchase.

Note: The numbers below are all illustrative and are not intended to represent actual figures for a capital raise.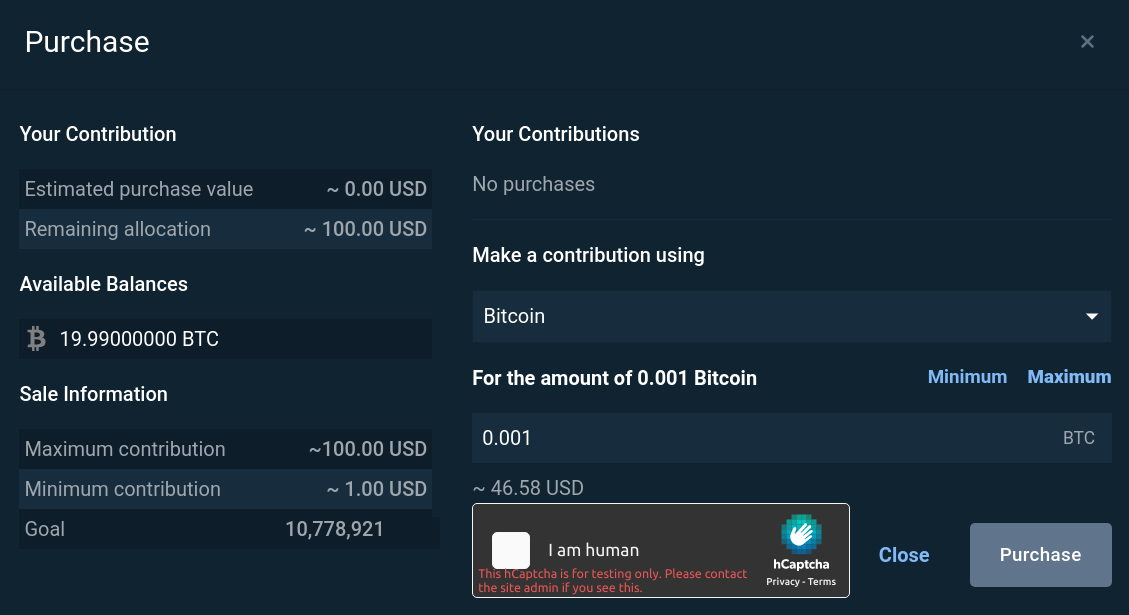 If you have any questions regarding the Bitfinex Securities platform, please feel free to contact the Bitfinex Securities Support team.