Visitors can choose the View Demo option on the main page for guided tutorials on how to use Bitfinex and the different features available at the platform. The Demo Version allows you to look at the Bitfinex user interface and provides you with an active viewing of our order books, charts, order forms, tickers, among other features available on Bitfinex.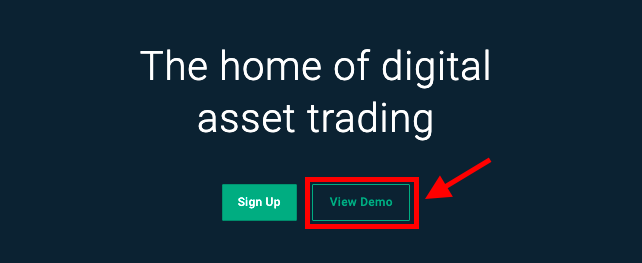 After choosing the Bitfinex Demo Version, you can also find a helpful tutorial by pressing the Tour option on the top navigation bar.

It will bring you to a detailed guide to the Bitfinex features available.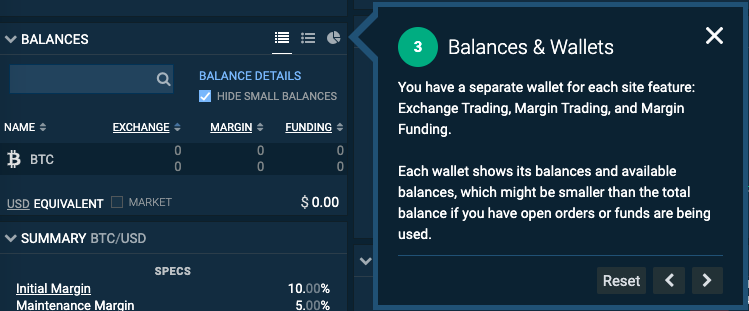 When logged in to Bitfinex, you can find the "?" icon that shows the Support section on the top navigation bar. Here, select Tours & Guides to view the available tutorials.

What are the available Bitfinex tours
Bitfinex platform wallets;
Exchange Trading;
Margin Trading;
Margin Funding;
Derivatives Trading features.
How to create a Bitfinex Demo account
To train your skills without using real funds, you can create a Paper Trading account on Bitfinex.
Paper Trading is done in a simulated market and allows you to explore the available Bitfinex functions such as trading, funding, derivatives, Bitfinex Borrow, etc.
Note: In Paper Trading, you use test tokens; therefore, no real deposits will be required.
Important: Test tokens do not represent any value and cannot be withdrawn.
After creating your Bitfinex account, go to the Sub-Accounts option and create a sub-account dedicated to Paper Trading. To learn more, read our Paper Trading guide.
If you have any inquiries, please feel free to reach out to Bitfinex Support. We are happy to help!