Universal 2nd Factor (U2F) is an open authentication standard originally developed by Google, Yubico, and NXP Semiconductors that strengthens and simplifies Two-Factor Authentication using a specialised NFC, Bluetooth, or USB security devices such as the Yubikey or Ledger Wallet.
A U2F security key can be used as an additional means of strong, simple-to-use, and highly private second factor of verification required for executing logins, password changes, API key creation, account alterations, sensitive security measure updates, and confirming withdrawals.
How to set up a Universal 2nd Factor (U2F)
1. Firstly, visit your account Account Security settings, then open the Two-Factor Authentication drop-down menu and click the Setup button below Fido U2F.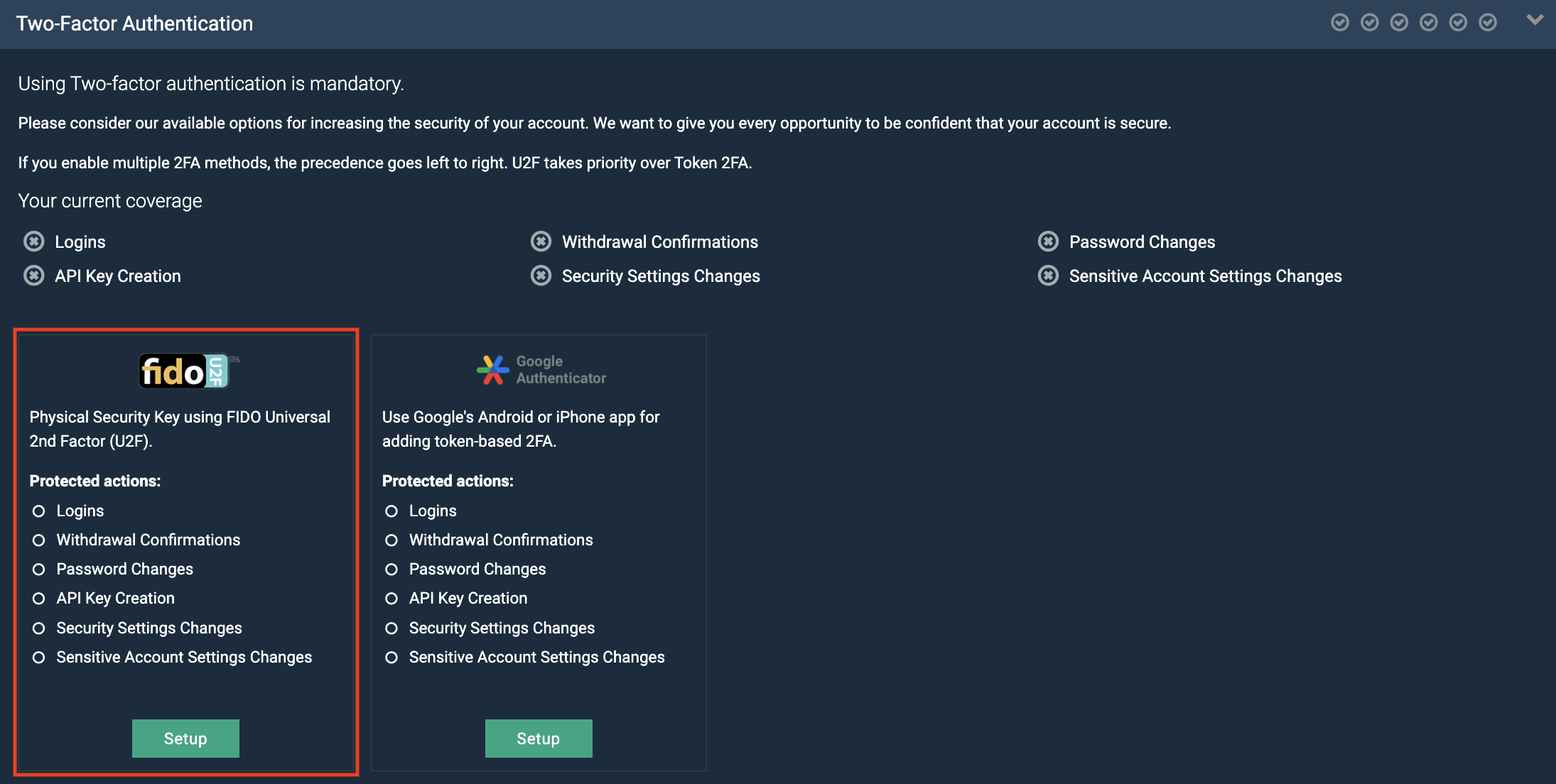 2. Then, specify whether trading and/or withdrawal are permitted using this security key. Once completed, click on the Click here button to begin the device registration process.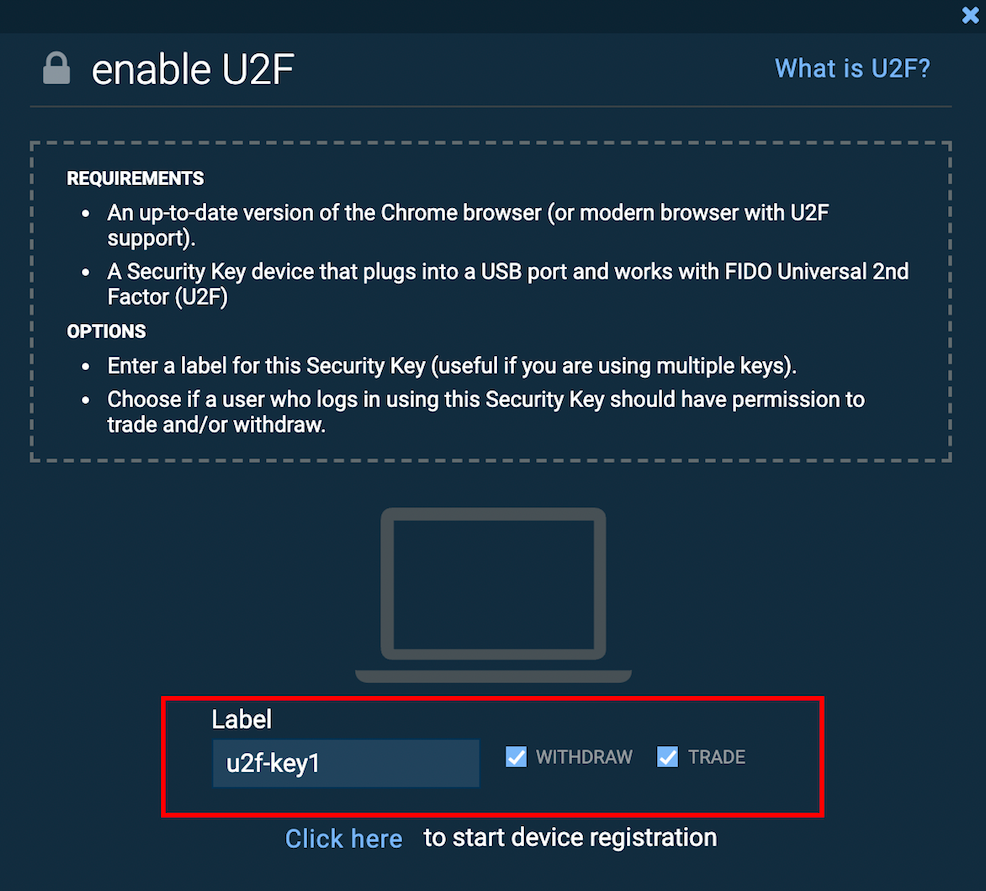 Note: A default label will be shown under the label section, but you can enter your label for the security key, which can be useful if you use multiple keys.
Important: If you enable your first U2F key, both withdraw and trade options should be selected. For additional U2F keys, you can make a selection to your preferences.
3. At this point, you can enter your key into your laptop and touch it to connect your account's Two-Factor Authentication to your device.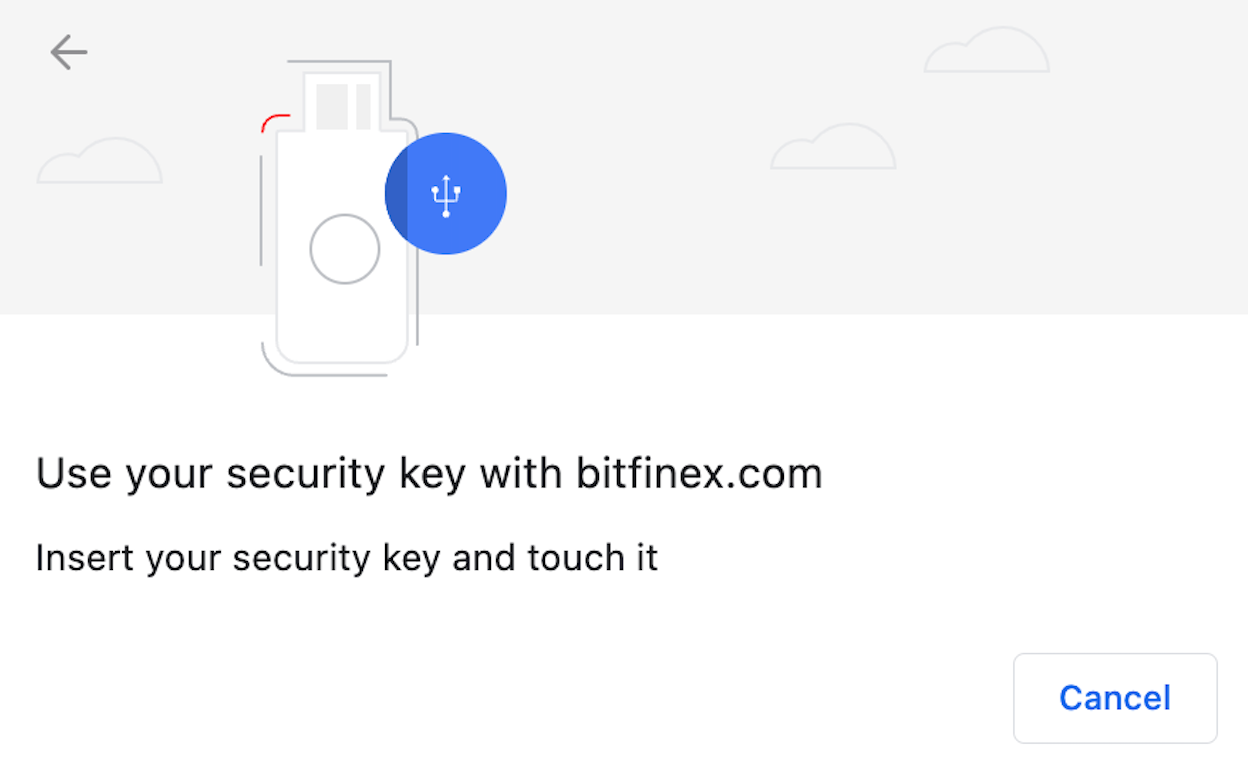 4. Good job! You're almost done. Please check your inbox for the following email.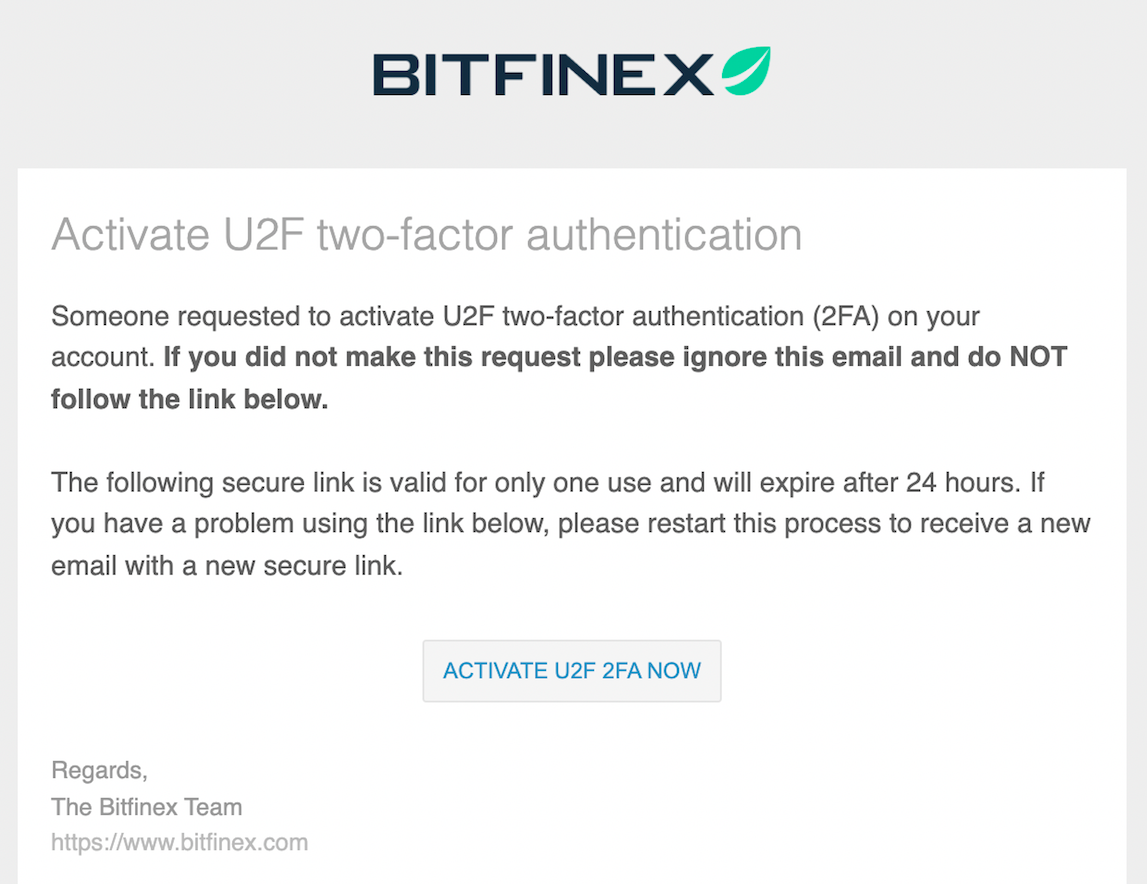 If you access the link in the same browser that you used to connect into Bitfinex, you will see the following notification: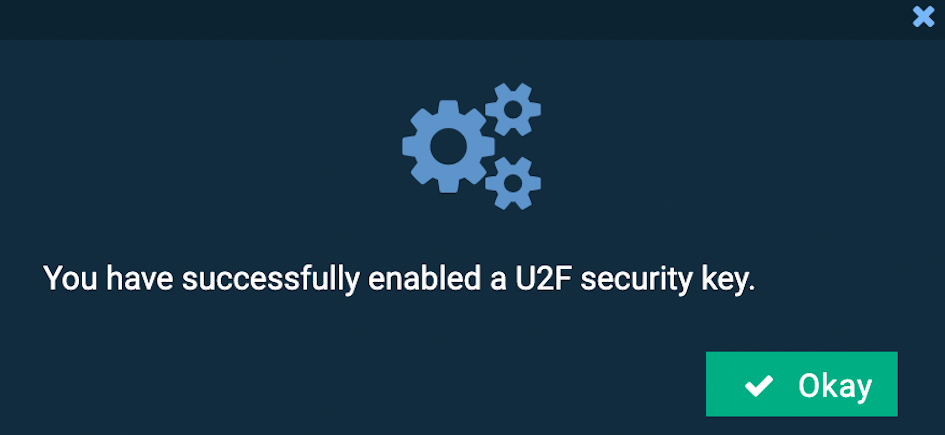 Congratulations! You have enabled Universal 2nd Factor on your account. These codes will now be required whenever you:
log in;
withdraw;
change critical account settings.
What if I lose my U2F device
If you have both U2F and Google Authenticator enabled on your account, you can utilise Google 2FA as a fallback option. If you have misplaced or lost your U2F key, the option will enable you access to your Bitfinex account via the Google Authentication code.
If you don't have the fallback option enabled, or you have any questions about setting up your U2F, feel free to contact Bitfinex Support for further assistance. We are happy to assist you.