Google Authenticator generates a six-to-eight-digit one-time password that users must enter in addition to their login and password when logging into Bitfinex and modifying services or security-related settings.
Google Authenticator is typically used as a phone application. If you've lost your phone or simply lost access to your Google Authenticator, you can reset your 2FA by visiting the following link:
https://setting.bitfinex.com/reset-2fa.

Alternatively, you can find the reset link on the login page as displayed below: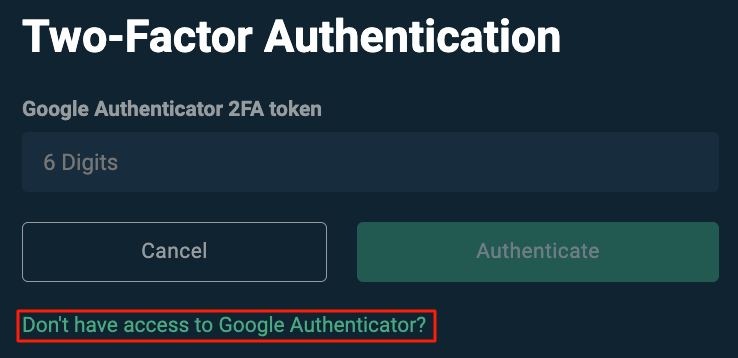 Note: You qualify for a 2FA self-reset if your account total equity is below $10,000 equivalent; otherwise, please contact our customer support team. More information on the procedure is available at How to reset a 2FA at Bitfinex.
If you have any questions on how to reset your 2FA feel free to contact Bitfinex Support for assistance. We will be happy to help!