A mobile application (also called a mobile app) is a type of application designed to run on a mobile device, which can be a smartphone or tablet computer.
The Bitfinex Mobile App adapts the full functionality of the Bitfinex platform for seamless on-the-go trading. You can download our Mobile App directly here.
Note: If you already have a Bitfinex account and want to log in, please view our How to log in to the Bitfinex Mobile App guidelines.

How to create an account in Bitfinex Mobile App
1. First of all, open the Bitfinex Mobile App and find the Sign-Up button on the top right-hand side.

2. Then, create an account by entering the required information: Username, Email, Password, Country of residence, and Referral Code (Optional). After entering the information, press the Sign Up button.
Note: A strong password must be at least eight characters long, containing at least one uppercase letter, one number and one special character.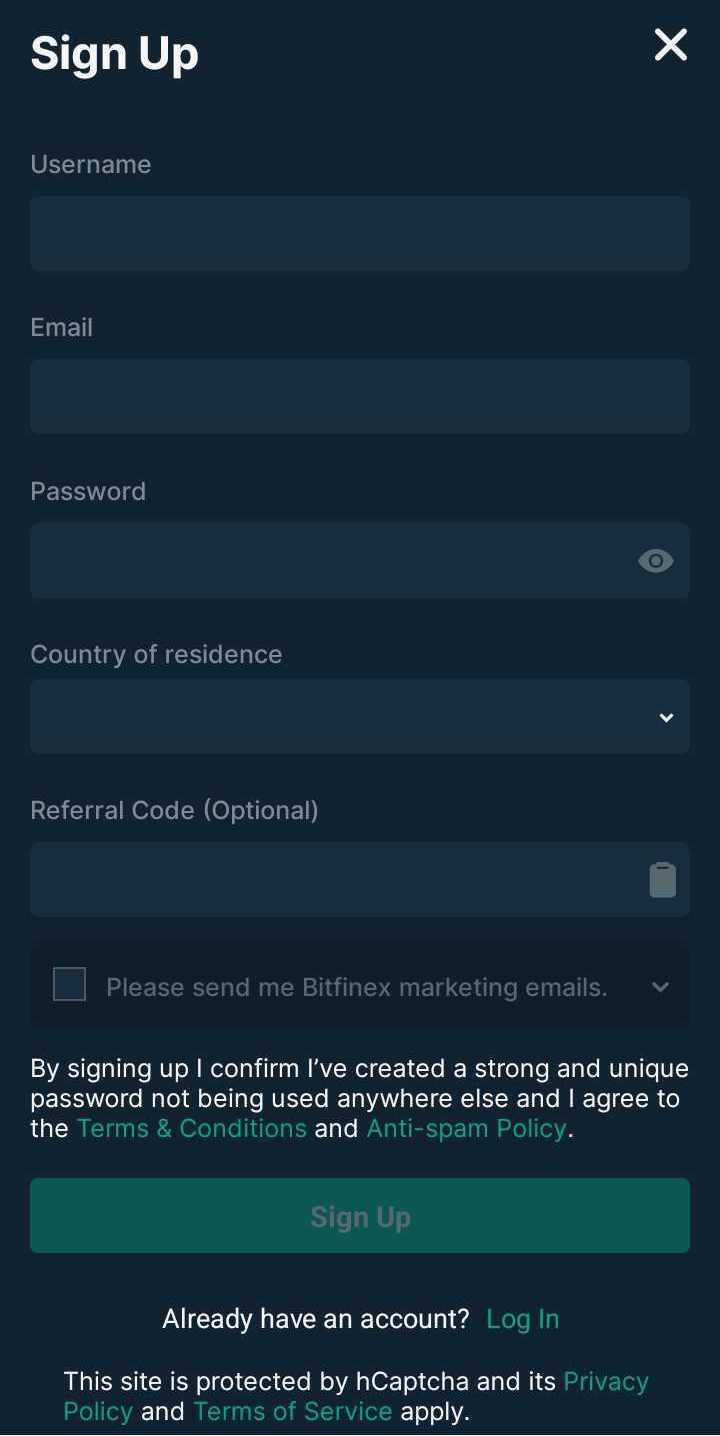 3. Good job! Now, you will need to create and confirm a PIN code for your mobile app that will be requested each time you open the app.
Note: If your phone allows, you will also be able to enable Face ID or Touch ID.
4. After that, you will be directed to the Setup Security page. Here, you will need to download the Google Authenticator application. If you have already downloaded the application, select I have installed the app. 
Note: It will prompt your consent to open the Google Authenticator app. Once opened, the new token will be directly added in.
Alternatively, you can also select to use the QR or Setup key if the accounts do not link automatically. Make sure to save the Google Authenticator code information, it will not be shown again after enabling.
5. After your Bitfinex account is added to Google Authenticator, copy the 6 digits generated and paste the code to enable 2FA setup, as seen in the screenshot below.
6. Almost finished! The last step is email confirmation. Check your inbox and confirm the setting up of your account.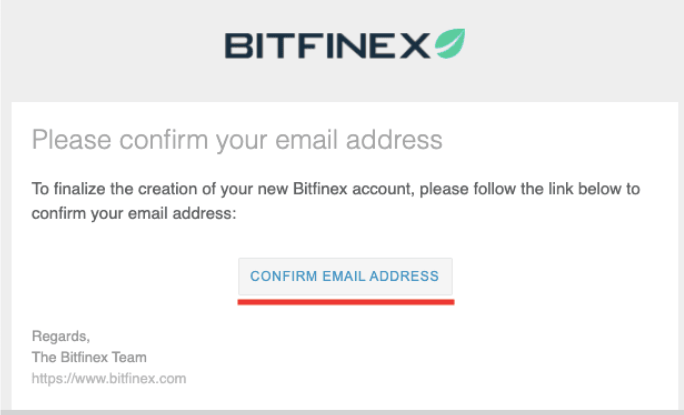 Once your email is confirmed, accept the Bitfinex Terms of Service to proceed to the Trading page, and you're all done. Congratulations!
Important: The default permissions of this account enables all reading and writing permissions. We advise that you review them and edit them according to your needs.
Note: You can change the permissions directly within the Bitfinex Mobile App. For security reasons, your 2FA will be required.
If you have any questions on how to sign up using the Bitfinex mobile app, please feel free to contact Bitfinex Support.