A Mobile Application (also called a Mobile App) is a type of application designed to run on a mobile device, which can be a smartphone or tablet computer.

The Bitfinex mobile app adapts the full functionality of the Bitfinex platform for seamless on-the-go trading. Visit our Mobile App page to download it and learn more details.

Note: If you already have a Bitfinex account and would like to log in via the mobile app, you will need to firstly use your API Key and download the Bitfinex mobile app.

How to create an API Key?
To create the key, go to the bitfinex.com/api page. Then select only those permissions you would like to grant through your new API key.
Permissions List:
Account Info;
Account History;
Orders;
Margin Trading;
Margin Funding;
Wallets;
Withdrawals.

Note: For example, you could give the key the Get orders and statuses permission for orders but not the Create and cancel orders permission. This would allow your app to view orders, but not place new ones, increasing the safety of your account in case of a compromised device.

How to use an API Key
Once the API Key is created, you will see a QR Code in your browser. Please note that it will be shown only once.
Now, to import the API key you will need to scan this QR Code using your app and your phone's camera.

Note: To scan the QR code, you must allow Bitfinexapp to access your camera

Firstly, download the Bitfinex mobile app on your phone or tablet and press the Log In button.

Here, you can either scan the QR code or manually type in the API Key and API Key secret that may be found on your API Key page.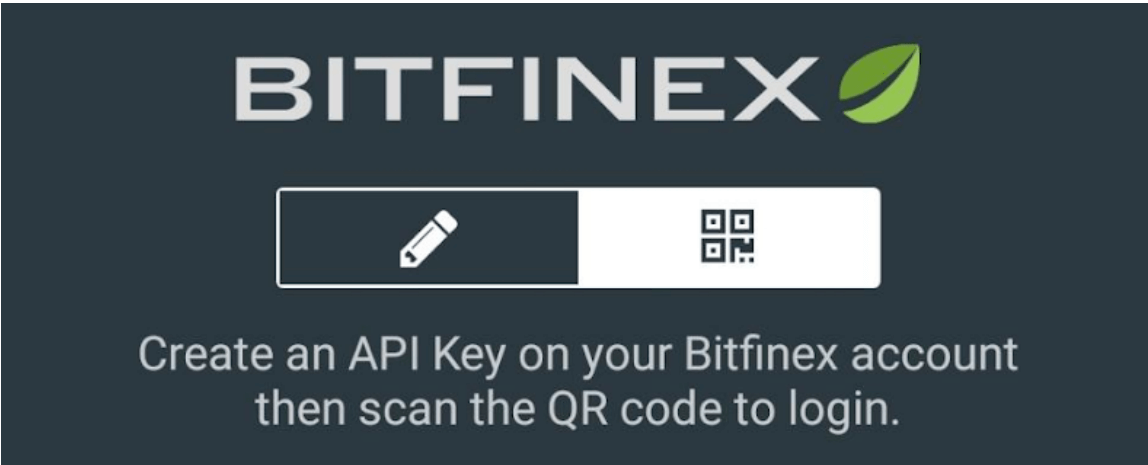 Note: If you scan the QR code from the Bitfinex website, the API key and API key secret will be automatically entered into the fields for you.

Important: Please, be sure to record your API key and secret somewhere safe. It will not be shown again.

Almost finished now! With your account information entered in, you will now need to create a PIN code (four numbers) for the security of your account.

How to create a PIN Code
To create a PIN Code, you need to choose four numbers that you'll remember and click the Save button. That's it!
You're all done! After this initial setup, logging into the Mobile App is performed via the PIN code you created.
Note: If your device supports fingerprint or face recognition, they can also be used to log in.

If you have any questions, please feel free to contact Bitfinex Support.