Enable deposit permissions for the Bitfinex Mobile App
Before making a deposit, first check to see if you have the permissions enabled:
1. Open your Bitfinex Mobile App and go to your Account page. Select Account > Permissions to view your API key permissions and ensure you have the Transfer between your wallets permission enabled.
2. If your account does not have the permission enabled, you can enable it directly on the Mobile App by tapping on it to turn it on.
Note: A pop-up will appear asking you for your 2FA to confirm the action.
Alternatively, you can create a new API key and enable permissions through the website. For the guidelines on creating a new key, please view How to log in to the Bitfinex Mobile App.
Note: Permissions changes may take a few minutes to sync; please try closing the app and re-opening it for the settings to take effect.
How to deposit using the Bitfinex Mobile App
1. Once you have enabled permissions, go to the Wallets screen on your mobile app.
2. Here, you will find the Deposit option, click on it to enter deposit details.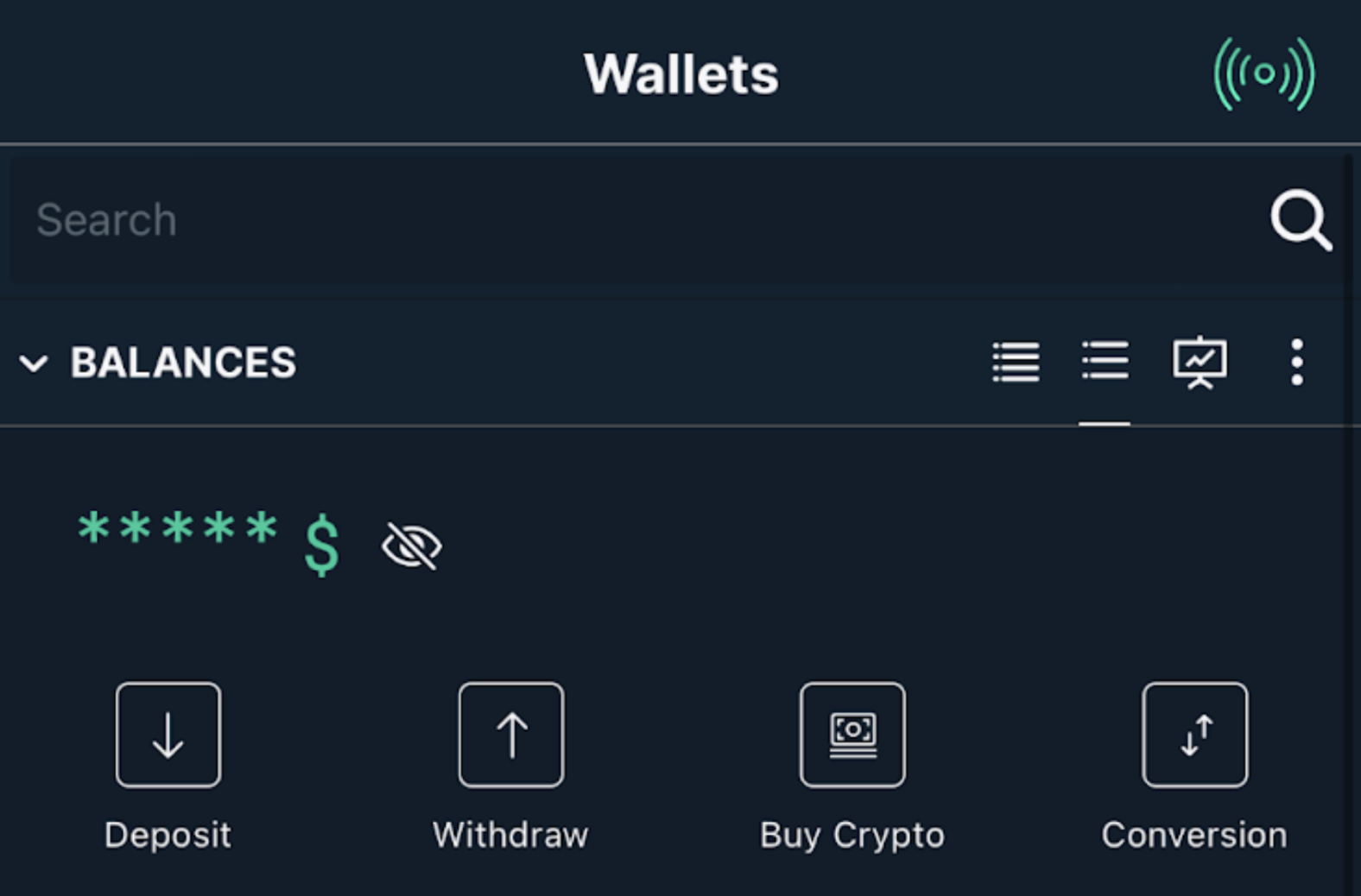 You can select if you want to deposit cryptocurrencies or fiat/cash using bank wires.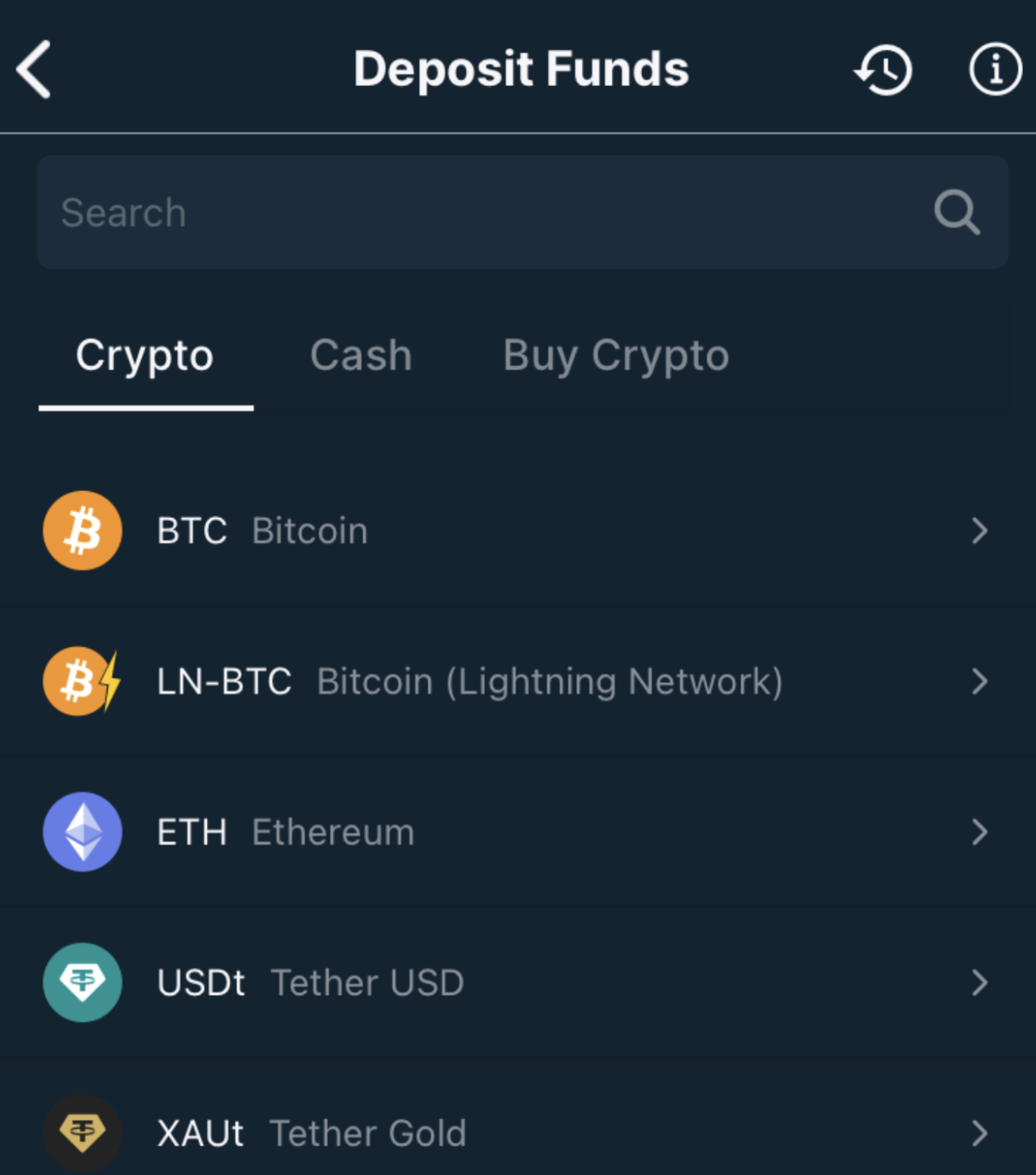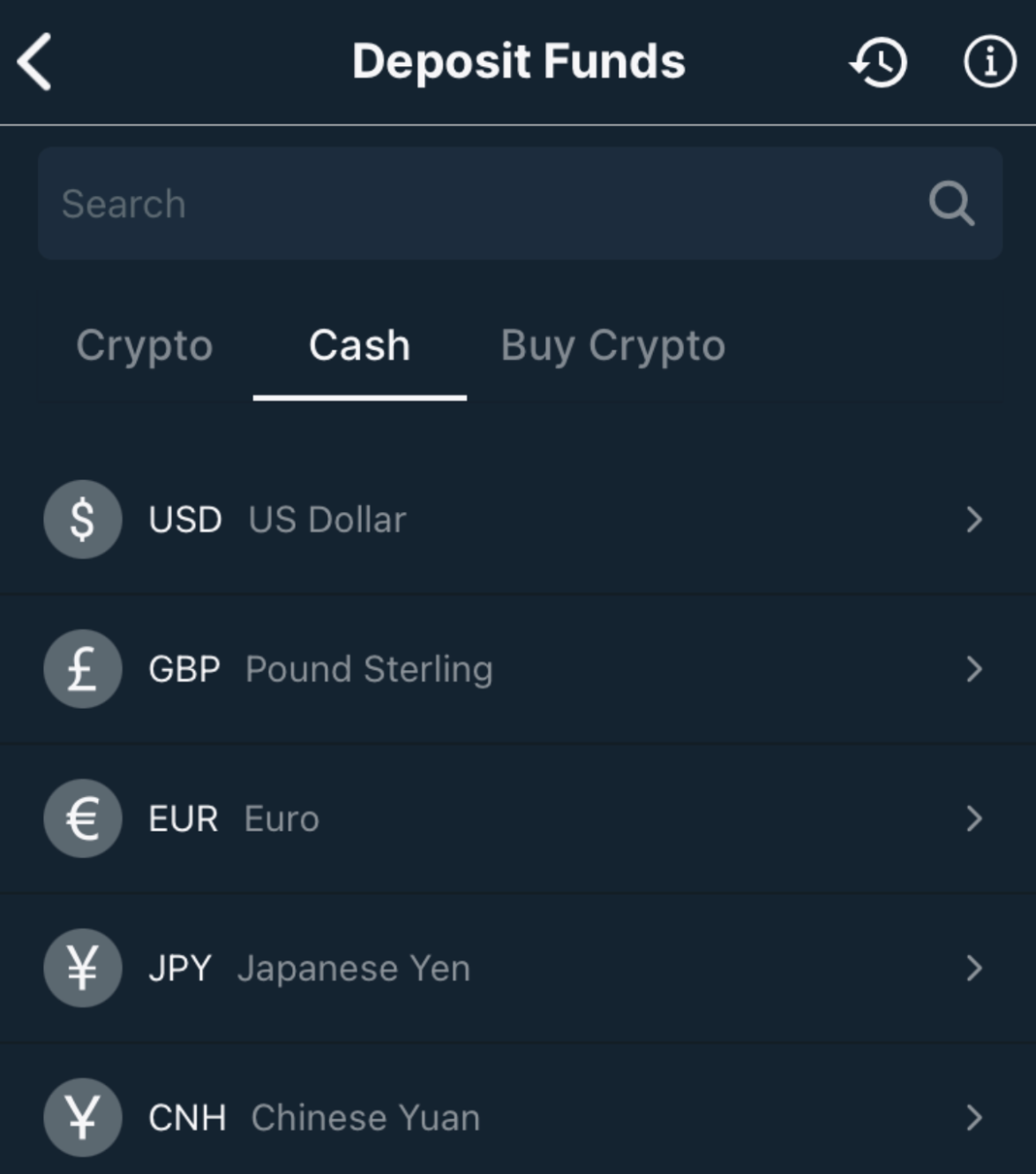 Crypto: Here you will find all the Bitfinex supported cryptocurrencies and stablecoins. Clicking on a token will automatically create a deposit address which you can click on to copy or scan.
Important: You will need to be at least Basic Plus verified to deposit in stablecoins.
Cash: Bitfinex supported fiat deposits require creating a Deposit Notification, after selecting this option, you will be guided to fill in the required information on the Bitfinex Mobile App. Details on how to create a Deposit Notification can also be found on our How to make a Bank Wire Deposit to Bitfinex guide.
Important: You will need to be verified to Full level in order to deposit in fiat.
Note: OpenPayd payment processor is available on the Bitfinex mobile app for low-fee Euro or Pound Sterling wires. OpenPayd is available for Bitfinex users verified to Intermediate level.
Recent deposit history can be found on the top right corner of the deposit page.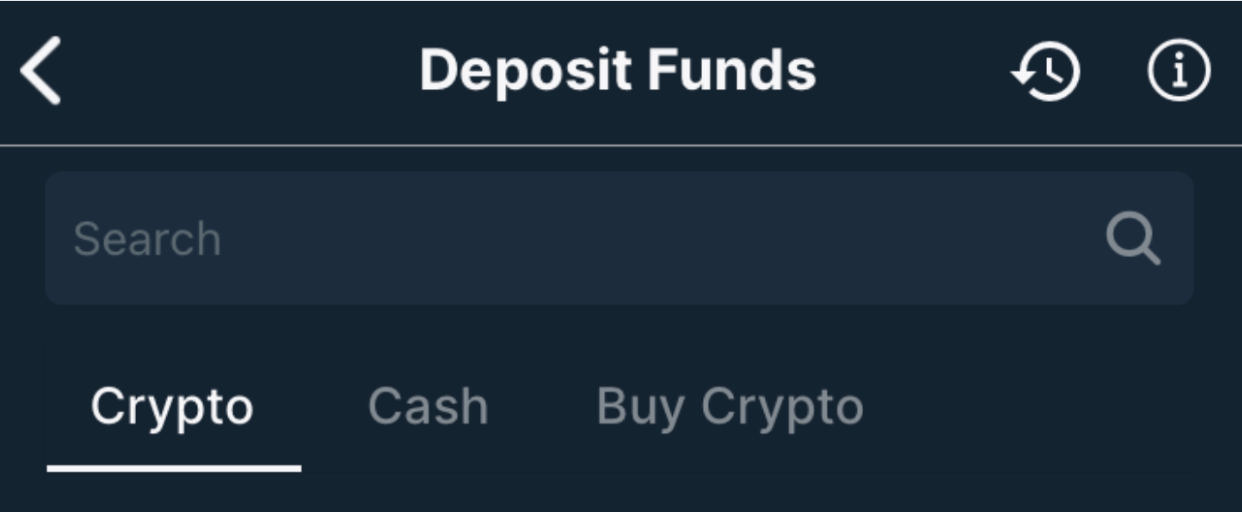 How to buy crypto using the Bitfinex Mobile App
If you do not have cryptocurrency from another wallet, you can select the Buy Crypto option in the Wallets page or select the buy crypto tab in deposit.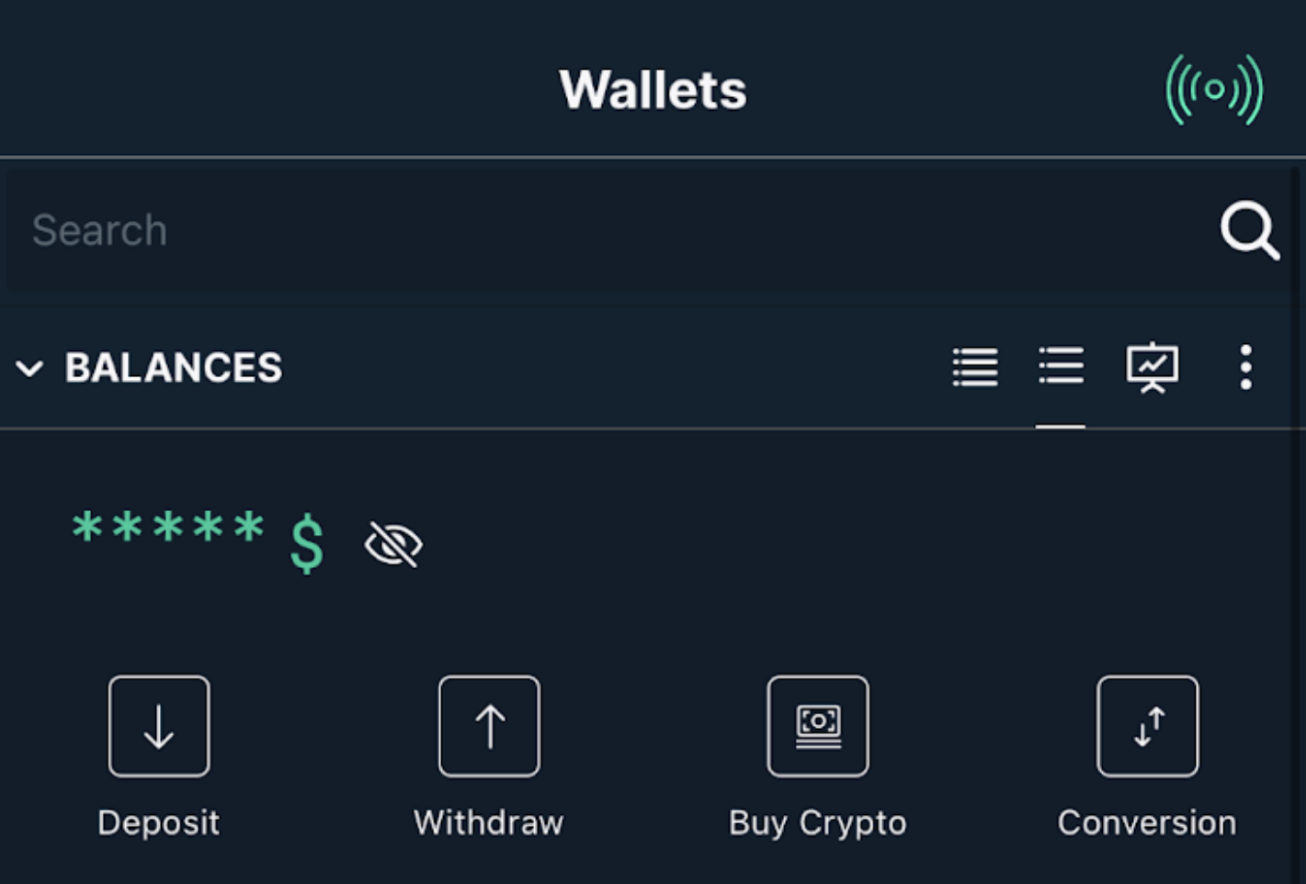 You will be able to buy cryptocurrency using our integrated third-parties through Payment Cards or On-ramp Services.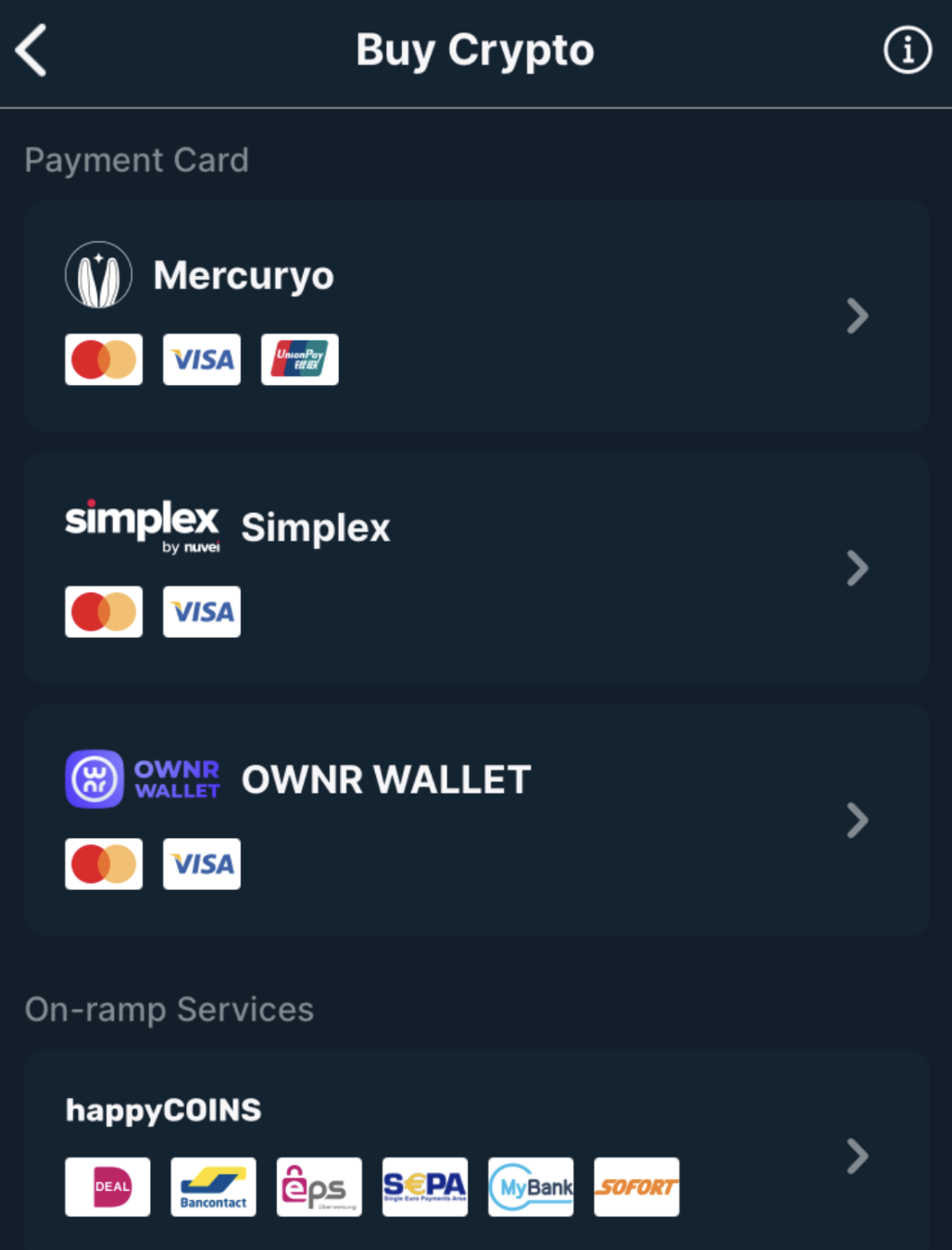 Payment Card: Deposits using payment cards are made through third parties OWNR, Mercuryo and Simplex. The options available depend on your verification level. Learn more about payment cards here.
On-ramp Services: You can purchase cryptocurrencies directly using leading European instant payment methods. On Bitfinex, using the on-ramp services option is a process that is completed by a third party, happyCOINS.
Note: To use happyCOINS as an option, you must verify your Bitfinex account to at least an Intermediate level.
For more information, please view How to buy crypto on Bitfinex instantly.
If you have any other questions, please feel free to reach out to Bitfinex Support.